The era… is over! The final wave of McFarlane Toys Halo figures started appearing at some retail stores such as Walgreens a few weeks ago, and now the series has finally reached the world's largest internet retailer. If you've been waiting to order your Halo 5 Series 2 figures from Amazon, now is your time: Spartan Buck and the rest of the last-ever McFarlane Halo figures are now in-stock!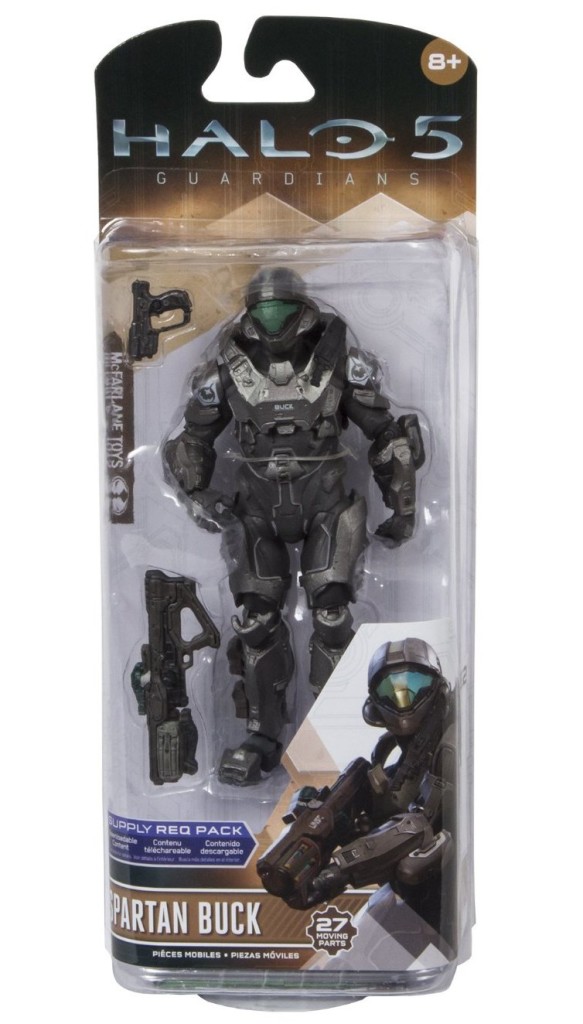 Readers have been writing in for about a month now asking when I'll be reviewing the McFarlane Halo 5 Wave 2 figures, but there's been one small problem blocking my doing so: I didn't have the figures yet.
My Walgreens and Target stores have yet to stock the final series of Halo action figures by McFarlane Toys (and likely will not at this point), and there was no way I was going to pay the extortionate Toys R Us price of $17.99 per figure. Thankfully, what I've been waiting for finally happened today: Amazon has officially received their stock of Halo 5 Series 2 and is shipping their figures out starting today for $15.99 per figure!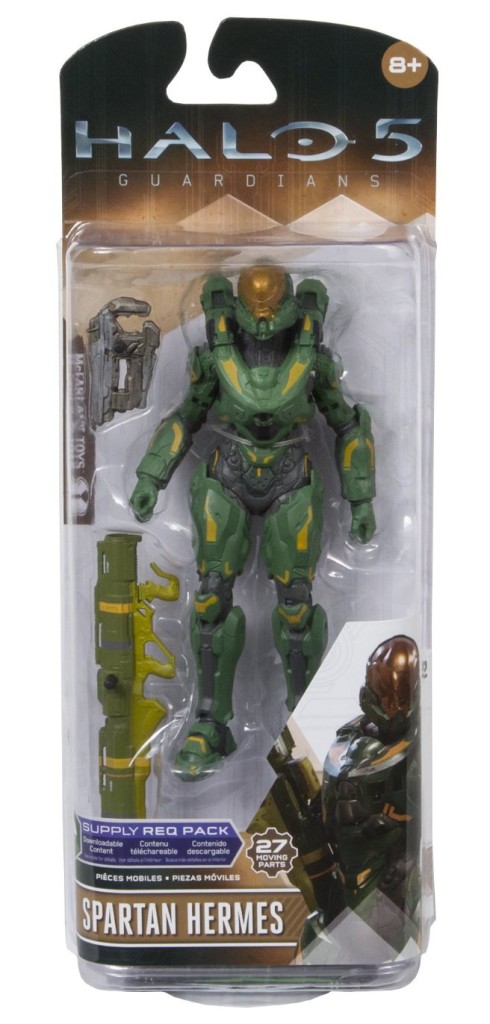 Two of the four figures in this wave have been somewhat tricky to find at retail, even for those whose stores have received stock. The "feminine" green Hermes Spartan has been short-packed at one-per-case, meaning that stores only receiving one case of the series only have enough Spartan Hermes figures for one collector.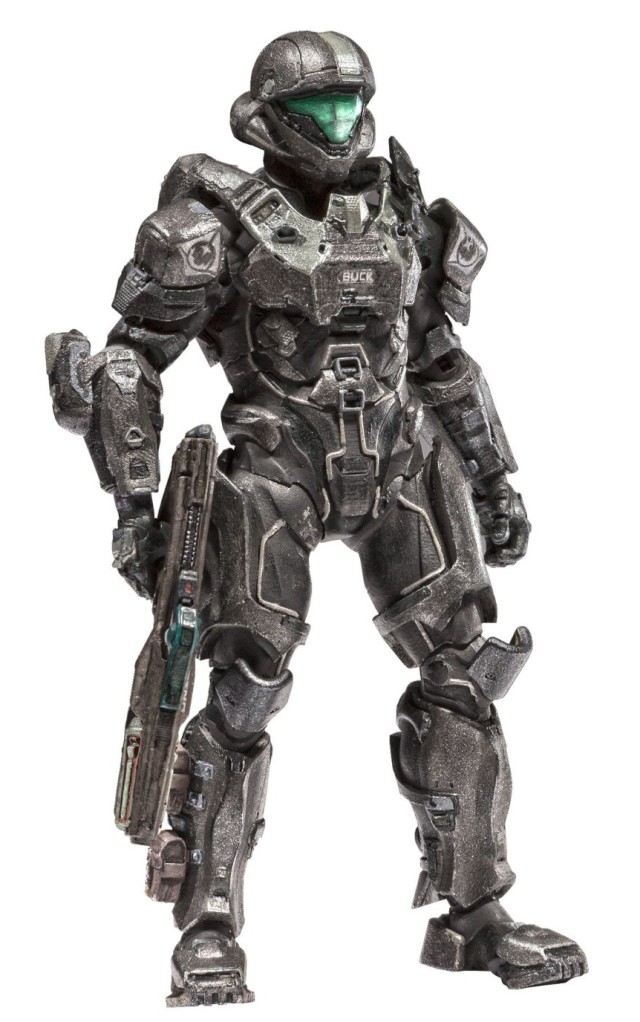 On the other end of the spectrum, the other figure in this series that has turned out to be hard-to-find–even at three-per-case–is Spartan Buck, the final unique character that McFarlane Toys will ever release.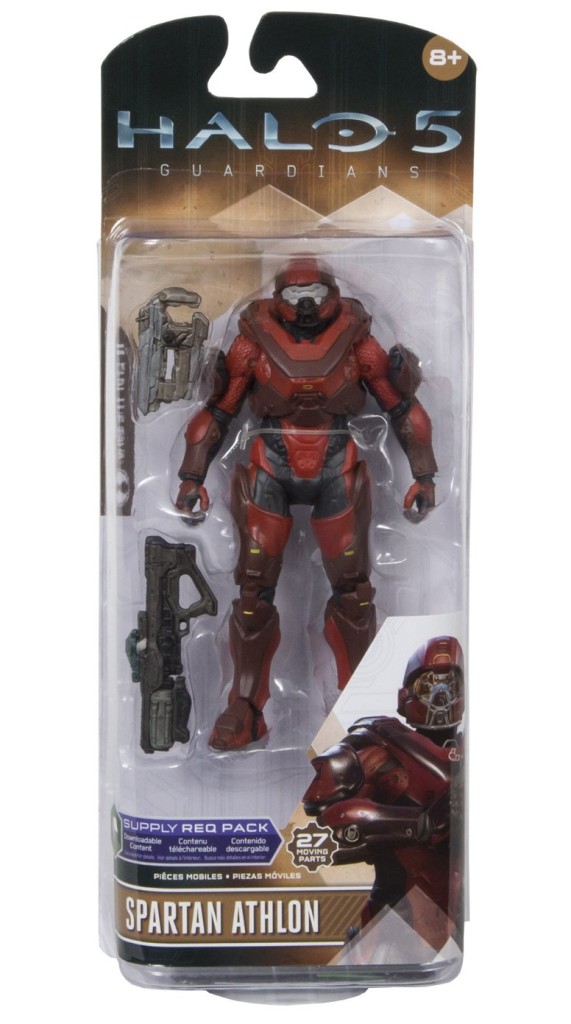 This is a fantastic representation of Buck, and the only 5″ or larger Spartan Buck figure scheduled for release by any toy manufacturer. Sadly, we'll never get McFarlane Linda or Vale Spartan figures at all now.
The other two characters rounding out this assortment are the blue Helljumper Spartan and the red Athlon Spartan. I think the Blue Helljumper figure looks fantastic, and while I'm not in love with the Red Spartan Athlon, I decided to get him anyway to complete my Halo 5: Guardians collection.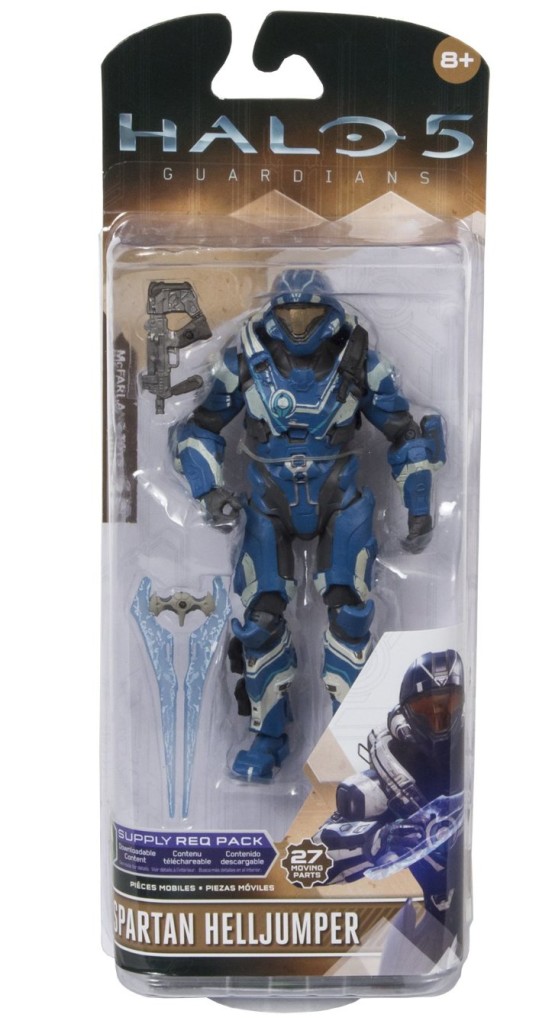 McFarlane Toys Halo 5 Wave 2 is now available for order from Amazon, and is in-stock and shipping right now. I've ordered my figures from the series, and will be posting my reviews starting this week. As the tail-end Halo figure wave, this wave was produced in low quantities, so don't hesitate long if you want to complete your collection.
Have you secured your final wave of McFarlane Halo action figures yet? Now that Mattel has the Halo license, are you planning to purchase any more figures in this scale, or are you calling it a day?