With the other Mattel Halo toys beginning to pop up online over the course of the last two weeks, it was only a matter of time until the main event arrived–and that time is now! The Mattel Halo Series 1 6″ figures have now been spotted for the very first time on eBay with a major surprise: a Promethean Alpha Crawler Build-A-Figure can be built by buying the whole first wave!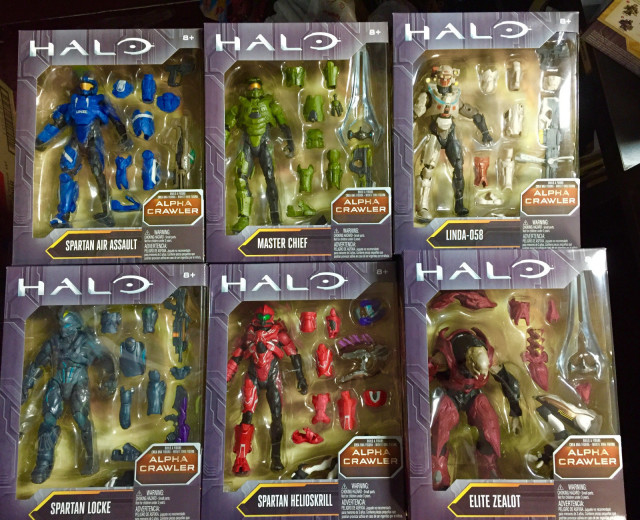 At the New York Toy Fair 2016, Mattel displayed a half-dozen Halo six inch figures that we knew would comprise Series 1–and also a mysterious Alpha Crawler figure!
I assumed that the Prometheab Crawler figure on display was just a teaser for Mattel Halo Series 2, but I was totally wrong–it's actually the special selling-point for Halo Collectors Series 1!
Much like the beloved Hasbro Marvel Legends 6″ line, you get all the parts necessary to build the Mattel Alpha Crawler by purchasing all six other figures in the series!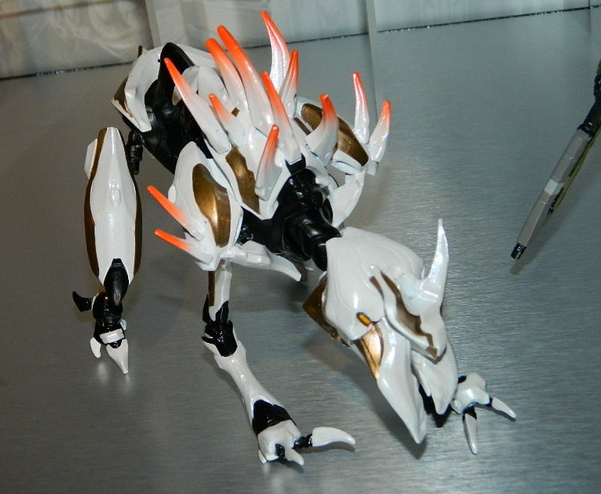 This is a great strategy for making folks buy multiplayer Spartans they otherwise might now! Good plan, Mattel!
As we knew from Toy Fair, the six regularly-packaged figures in this series are as follows: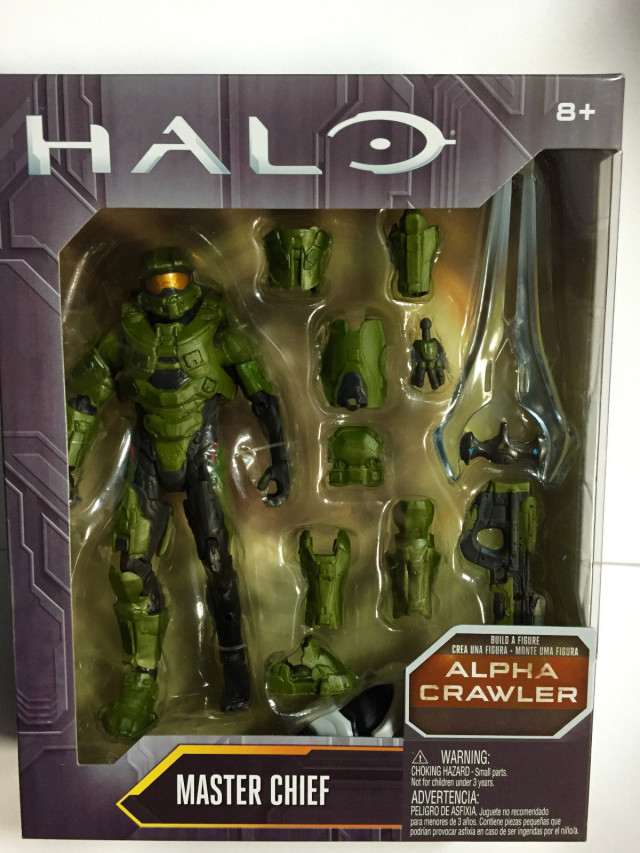 The Master Chief
Spartan Locke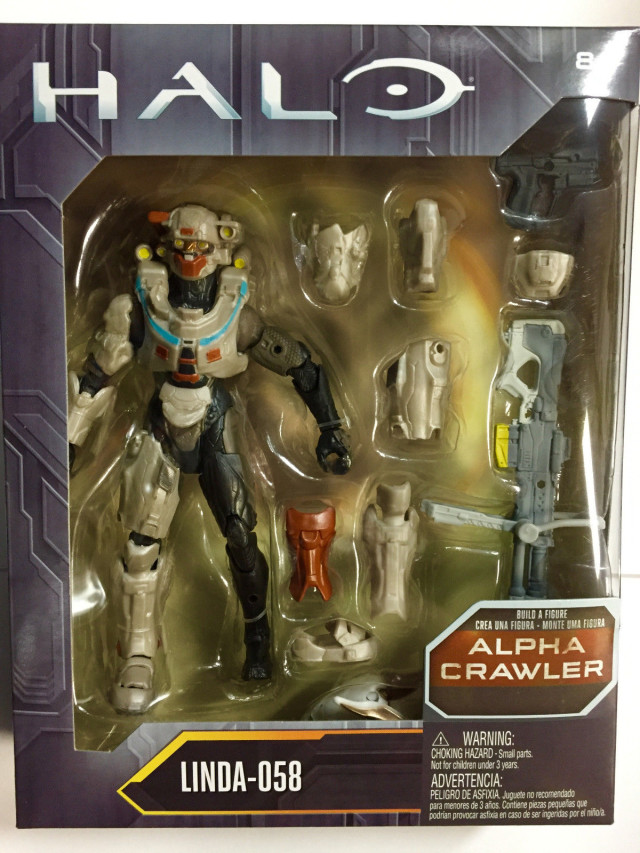 Spartan Linda-058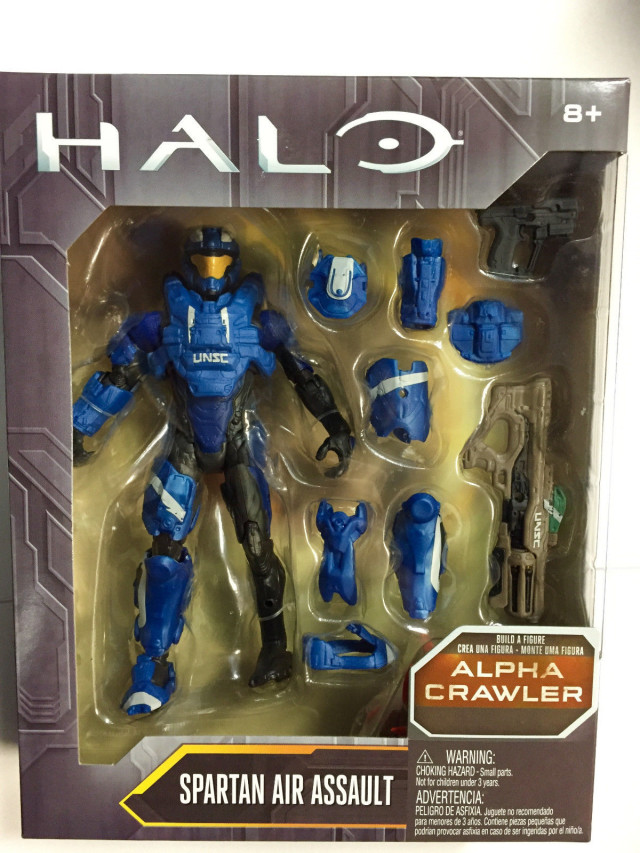 Blue Spartan Air Assault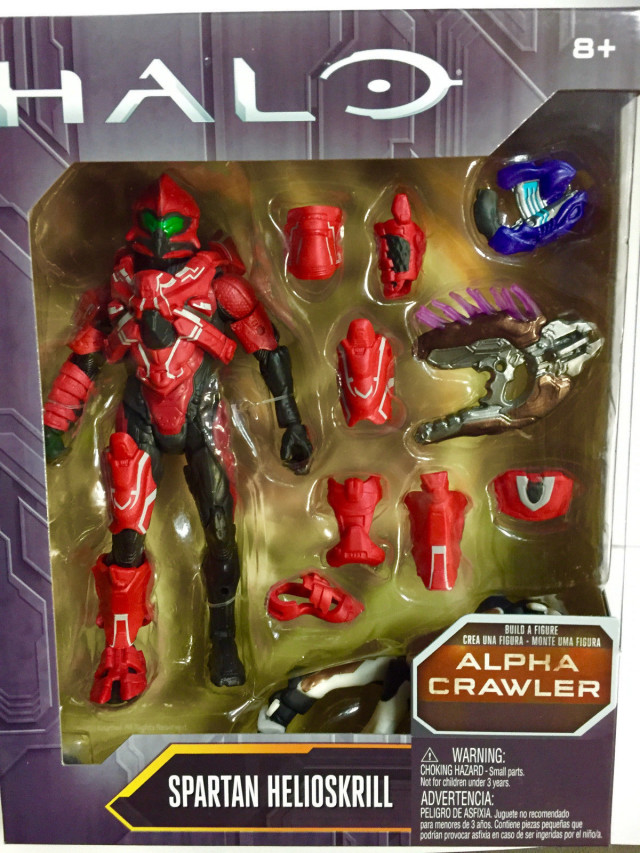 Red Spartan Helioskrill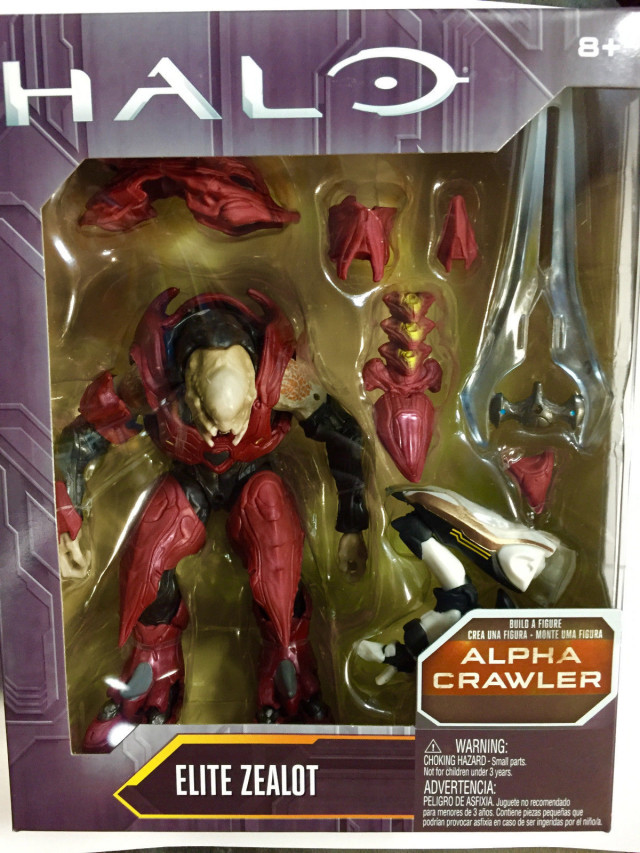 Maroon Elite Zealot
As we can see from these packaged photos, these Spartans will feature fully-removable armor in addition to weapons with paint deco and their Alpha Crawler Build-A-Figure pieces. Unfortunately, the packaged photos also seem to confirm an overall very disappointing lack of basically any paint washes or shading on the armor for these figures. Alas.
I think I speak for the majority of adult Halo collectors when I say that I'd much prefer better paint deco to kid-oriented removable armor pieces. Let's have hope that we'll see better paint applications in a future series.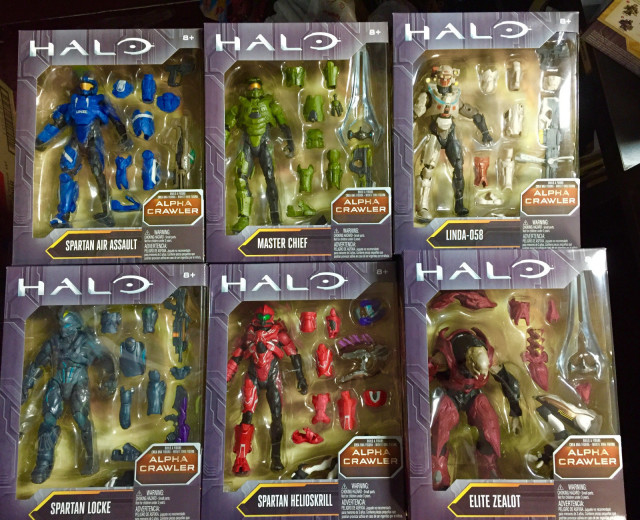 There's currently one auction for Mattel Halo 6″ Series 1 figures on eBay, but I expect to see these figures popping up on Amazon literally any day now. I'll post updates here and to the Halo Toy News Facebook and Twitter pages once these action figures appear for sale from a regular retail store.
UPDATE: Third-party sellers have now begun listing the Halo Series 1 figures on Amazon at truly exorbitant prices. Be patient and don't pay crazy prices, Halo fans!
Now that we've seen the packaged Halo Mattel Series 1 figures, what do you think of the line, Halo collectors? Do you like the box packaging and removable armor? And does the inclusion of a Build-A-Figure in the series compel you to buy every toy in the set?