Ever since it was announced last spring, Halo fans have been aflutter with anticipation for the very first Loot Halo Legendary Crate subscription box. I signed up for the crate blind well before the first box was scheduled to ship out, and finally, after months of waiting, it has arrived! Does the Spartan-IV Initiation box meet my expectations…? If you don't want to know what's in the box, don't read on, because complete spoilers and unboxing photos are to follow…
The Right:
Being in New England, it took longer for the inaugural Halo Loot Crate to reach me than almost anyone else in the country. But after stalking the mailman all week long, my Spartan-IV Initiation box was finally on my doorstep today!
I've gotten some lackluster Loot Crates in the past, and I've genuinely donated and even thrown away many Loot Crate items just to get rid of them before. So to say I wasn't sure what quality of items to expect upon opening the box is an understatement…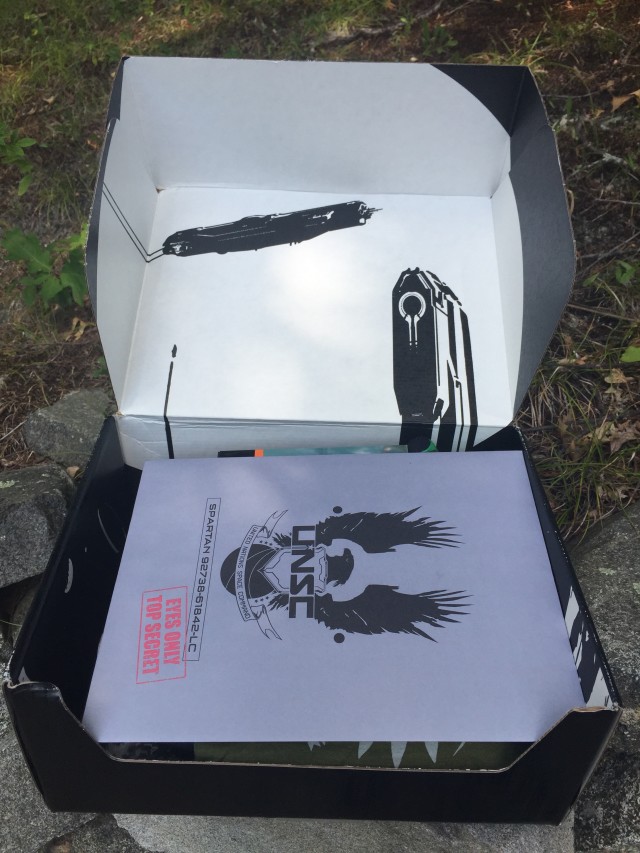 …but it turns out that this just may be the most awesome Loot Crate box ever released, filled with treasures!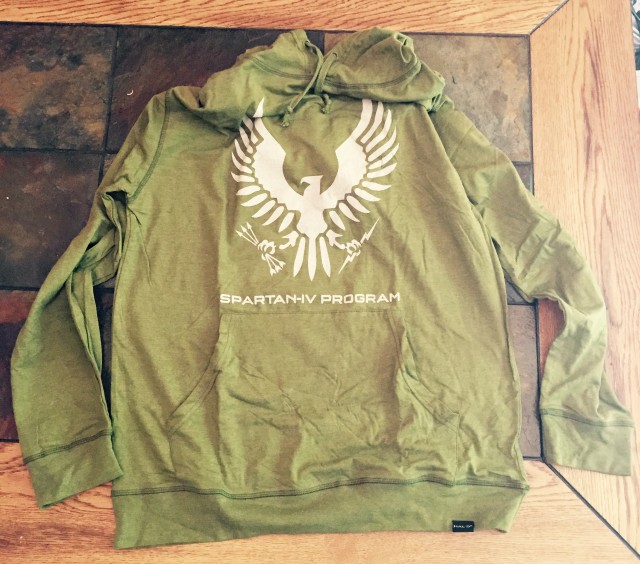 Let's start with the item that blew my mind and put a huge smile on my face when I saw it in the box: the Spartan-IV Initiation Pullover!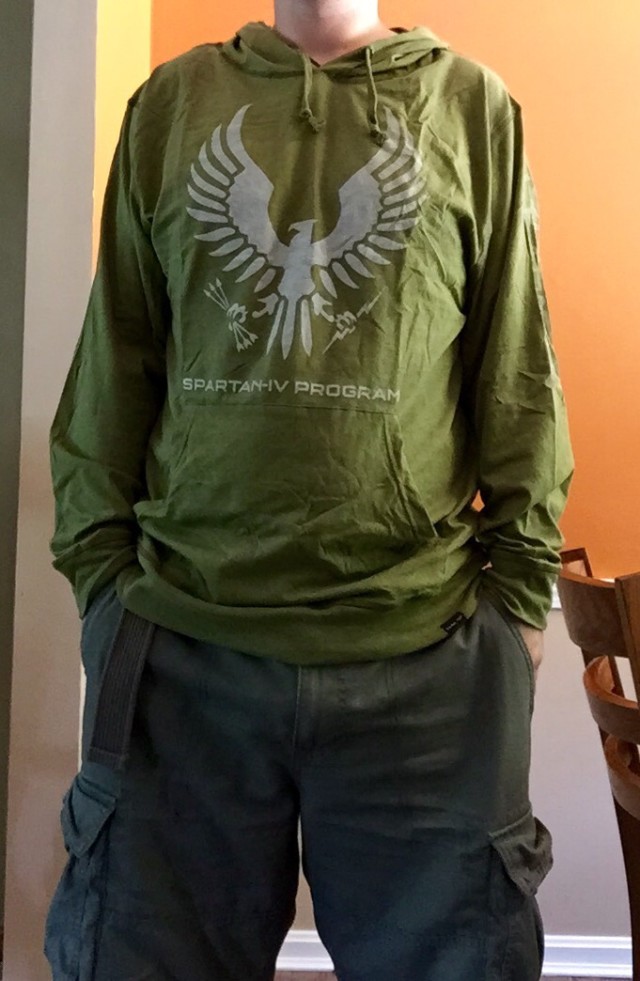 Hooded shirts are basically my favorite thing in the world to wear, so my heart lit up when I saw this moss green Halo hooded sweatshirt in the box!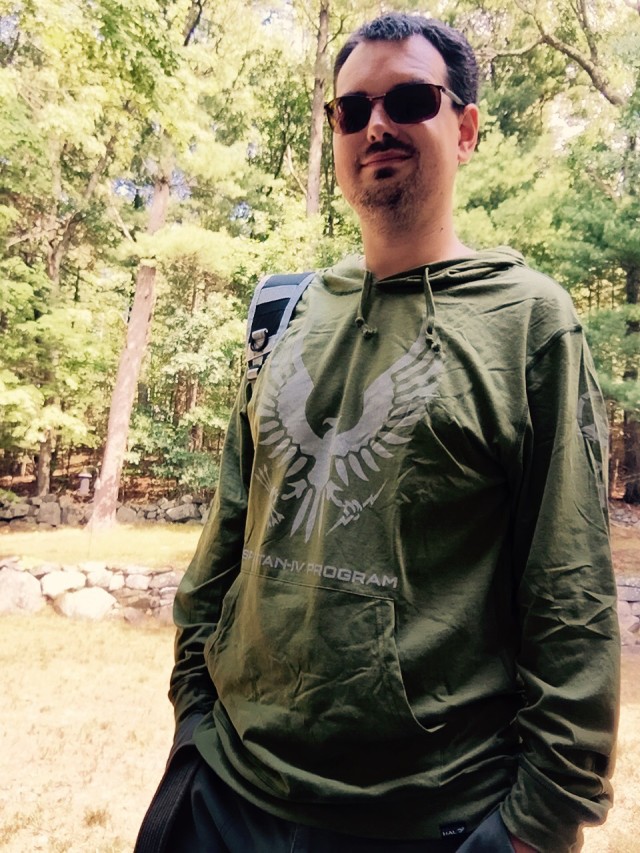 The size looks to be comfortably accurate to what I requested, and the printed-on Spartan logo on the front of the hoodie and "Fireteam Apollo" text on the sleeve both look great. This is probably my favorite piece of apparel from a subscription box ever!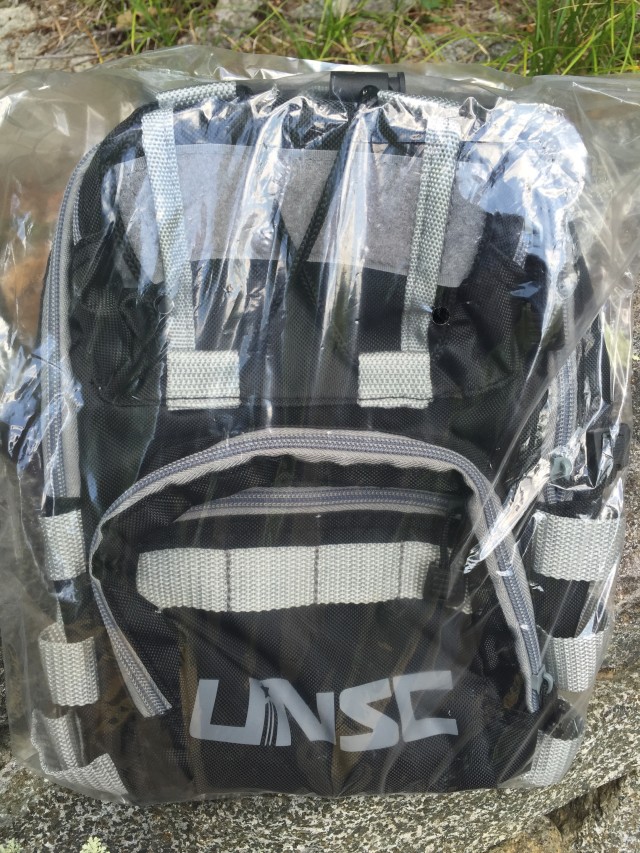 But wait–that's not the only soft goods item in the bag! There's also a backpack that is officially titled the "UNSC Utility Satchel".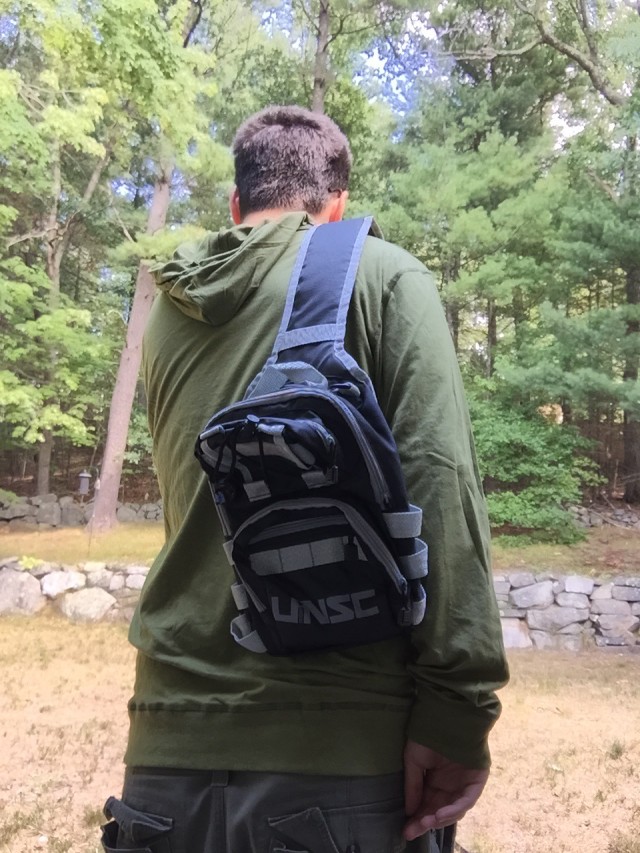 This bag is small and light, and it's single strap fits comfortable over one or both shoulders. The UNSC logo is printed on in high quality, and most importantly, the bag looks slick as hell when worn with the Spartan-IV hoodie!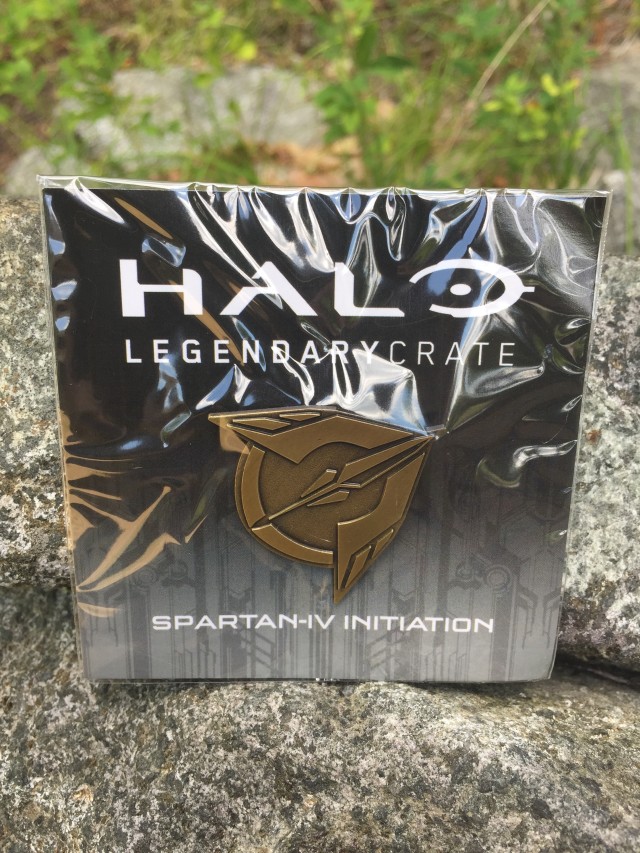 The final wearable item in the box–though it won't be worn at all by many–is the Fireteam Apollo Insignia Pin.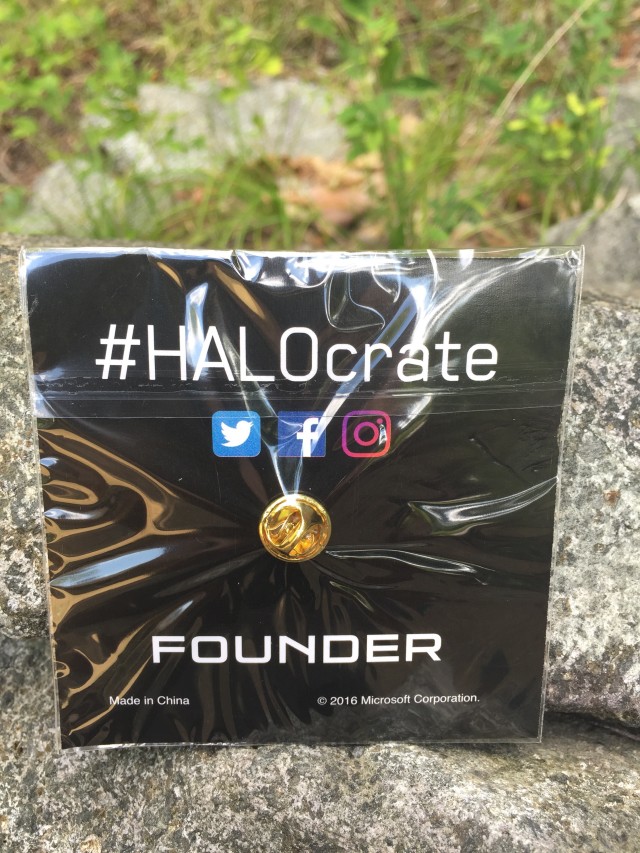 I'm not a pin person and don't wear them ever, but this is a sharp-looking Fire Team Apollo pin that I'll be pleased to have on my shelf. Much snazzier than the pins I get with my Funko subscription boxes, that's for sure!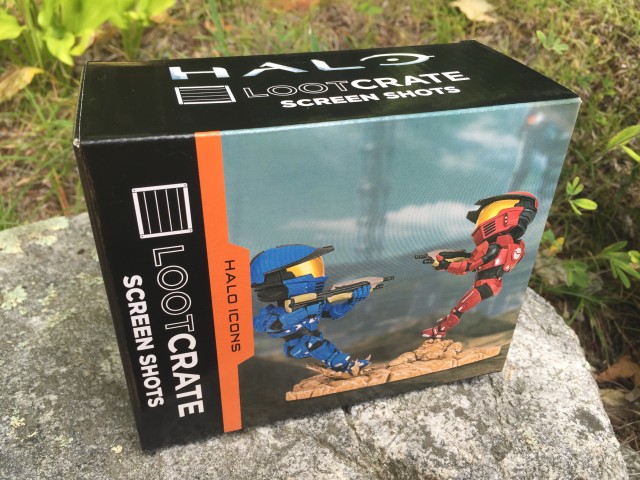 For many collectors, the "main" item in this debut Halo Loot Crate will be the Halo Icons Spartan Warzone Figure.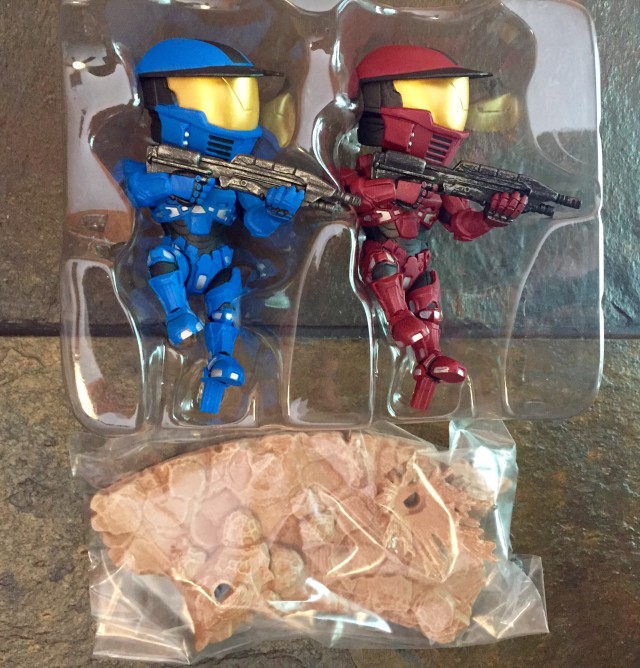 This exclusive was the first item shown and advertised for the box, and a main selling-point for many fans. This first-in-a-series Halo Icons figure is actually two figures and a base and comes packaged separated into those three pieces.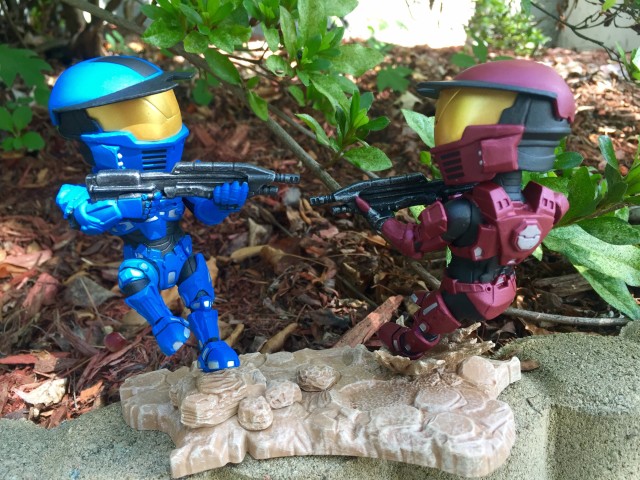 These figures are actually a lot bigger than I expected them to be, and are filled with personality!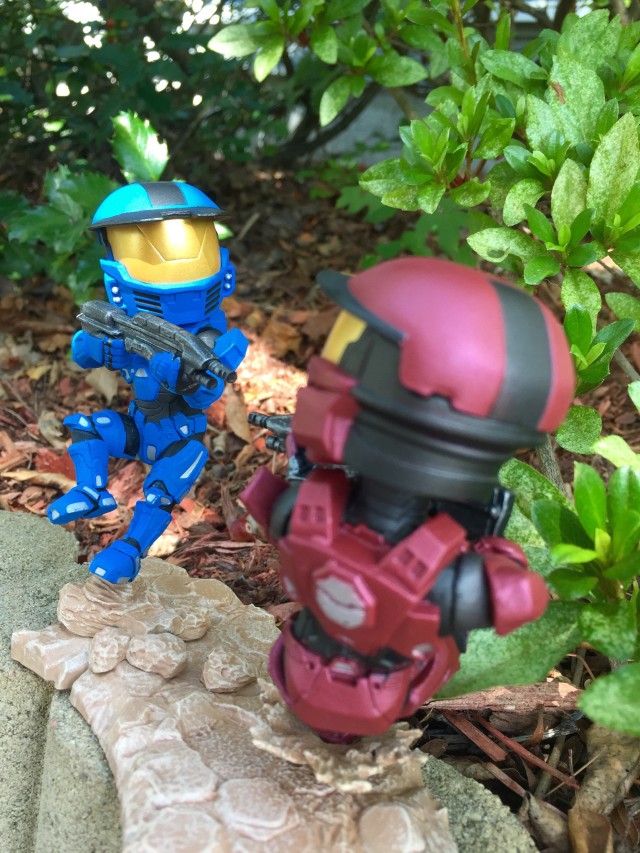 These are some of the most unique Halo toys I've ever owned, and I'm definitely looking forward to owning more of them!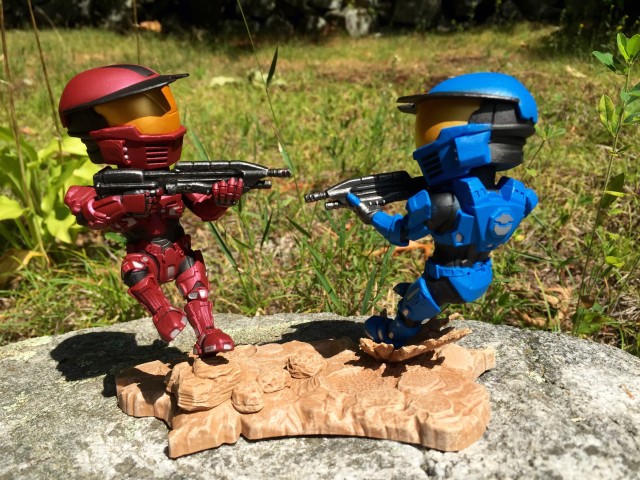 The red Spartan figure and blue Spartan figure are interchangeable, so you can put each figure on either side of the base–whatever looks best to you.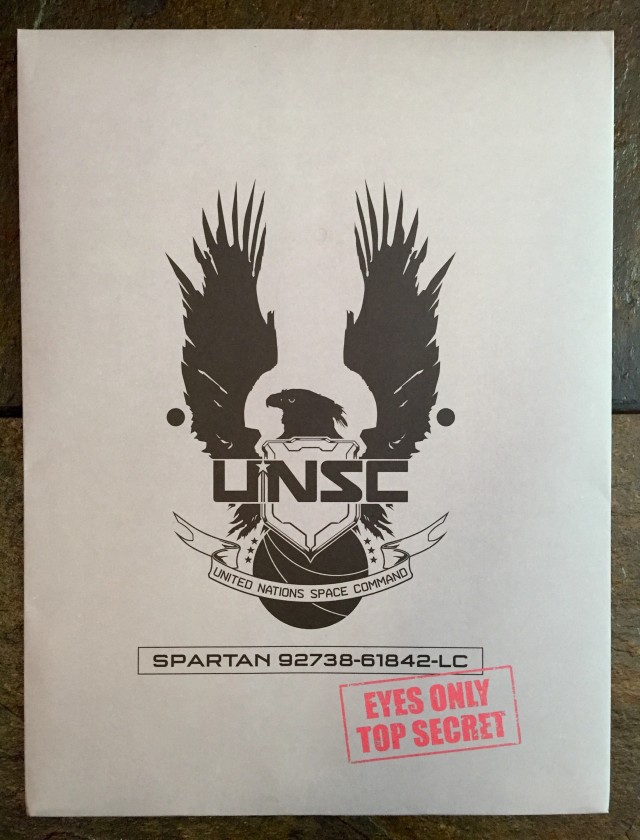 An unexpected inclusion in the August 2016 Halo Legendary Crate is what I guess I'm going to have to call a "prop replica" data file folder containing the sorts of files a Spartan-IV might get as part of their official initiation.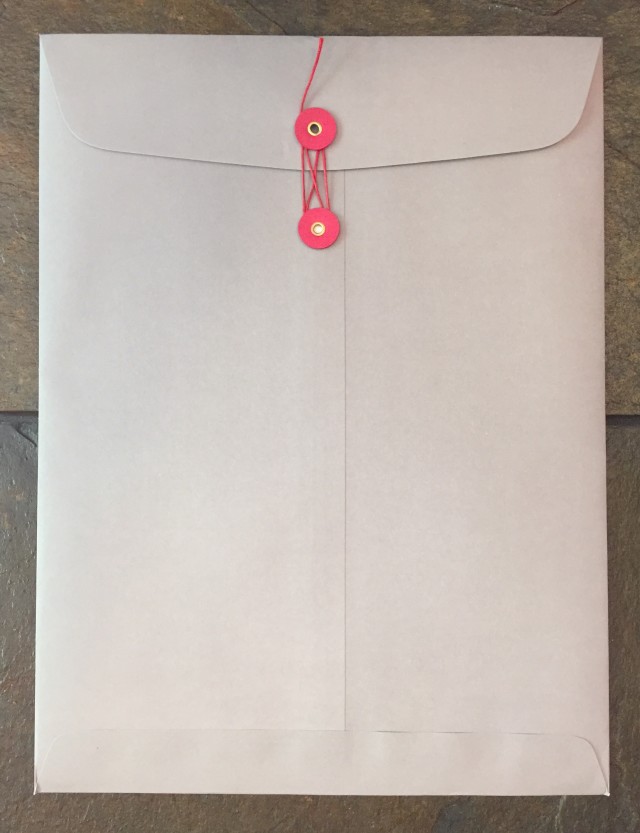 The file folder itself looks quite classy with real string tying it shut!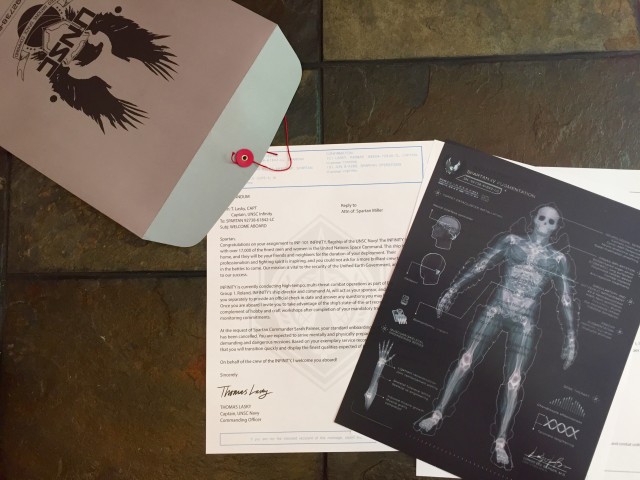 The best item in the UNSC Data Drop is definitely the Spartan Augmentation X-Ray, though! This is not something I would have ever asked for, but it's neat to have nonetheless.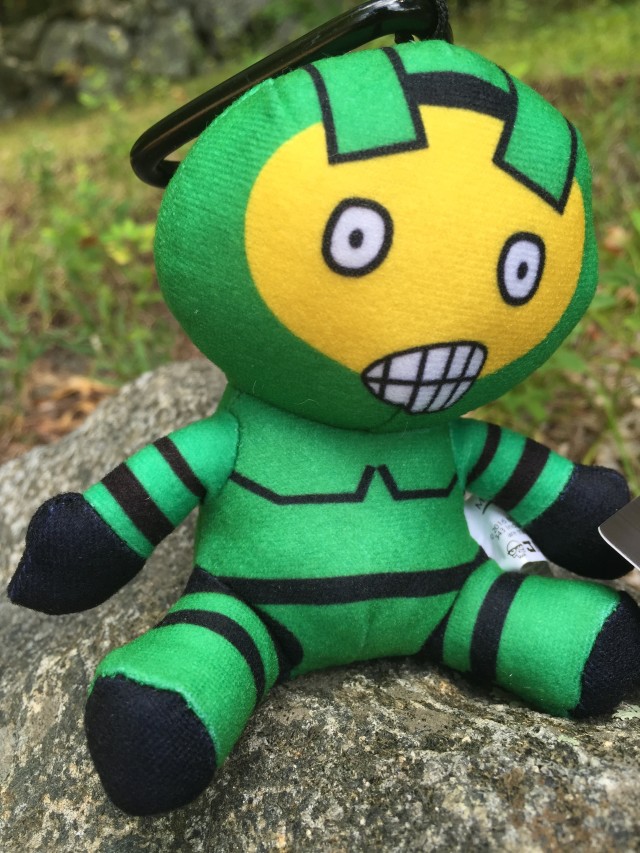 Finally, we come to the weirdest item in the entire first Loot Halo Crate: the Mister Chief plush toy! Several of my friends were all "WTF!?!" when I showed them my adorable Mister Chief plushie, which makes this little guy even more delightful to those of us die-hards "in the know".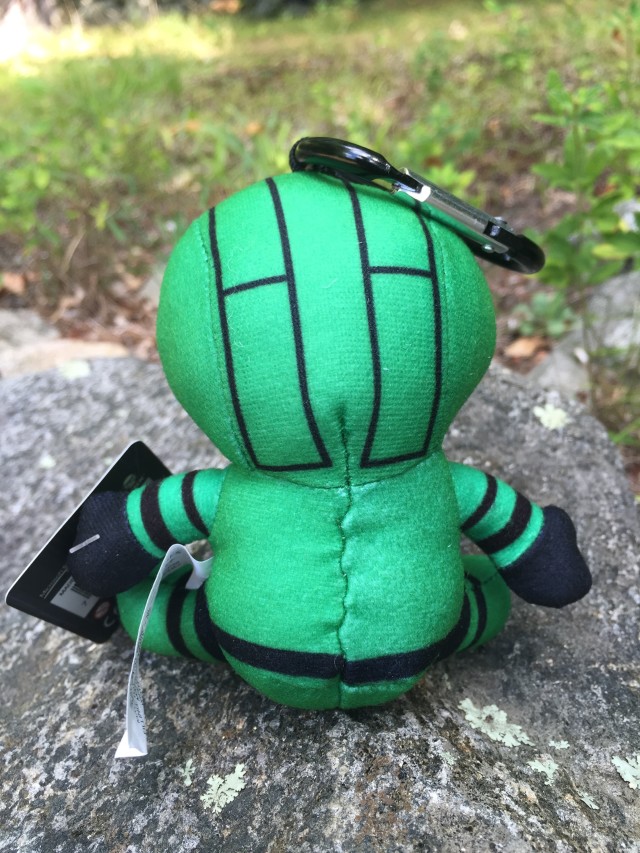 To my knowledge, this is the first toy of the Mister Chief to ever be produced. The Funko Mopeez-like style of the plushie works great for Mister Chief's character design, and the only thing that would improve this clip-on is a lightsaber.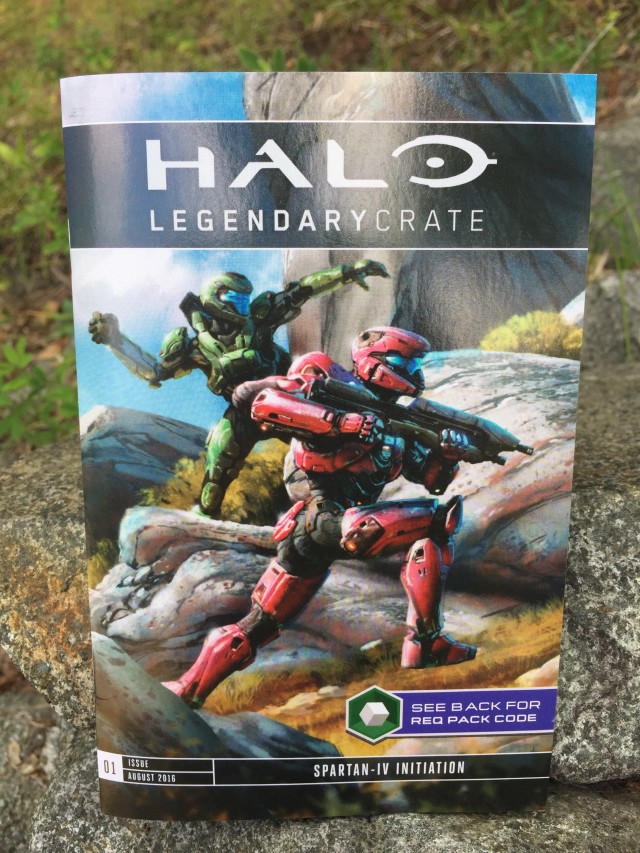 An "Issue 1" booklet is also included in the box, which features a foreword from Frank O' Connor, N excerpt from the upcoming Halo: Fractures anthology, an explanation of all the items included in the box, an interview with author Matt Forbeck and a Supply REQ Pack code on the back. Very nice for a free extra!!
The Wrong:
Into every mystery box, a little rain must fall, right? So as good as this first Halo Loot Crate is, let me pick a few nits…
First off, while the outer shipping box for the Halo Legendary Crate is beautifully decorated in a Halo motif, the box itself is really flimsy and took a tremendous beating come from California to my New England home. I'm glad the box arrived intact, but it looked very close to falling apart.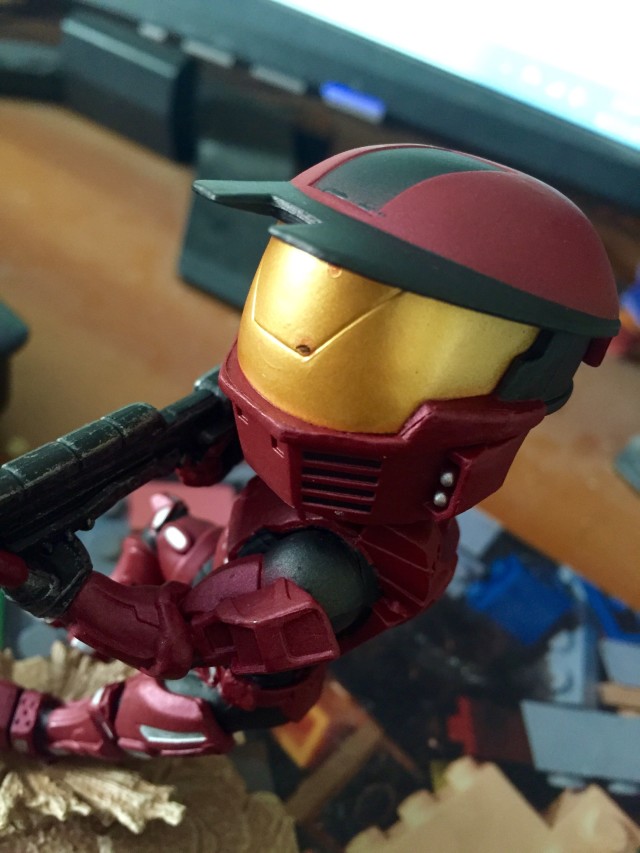 Far more damning, however, were some major quality-control issues with my Red Spartan figure. Not only is there paint running down the visor from the tip of the helmet above it, but there's a big dent in the visor where the paint is chipped away!
I imagine this made it through quality-control checks because the Red Spartan figure was turned the other way in the bubble, but it's still frustrating to me to have a major QC problem with the very first toy in the series. I've already E-Mailed Loot Crate customer service to request a replacement, and I'll update this review based on what kind of response I get from them.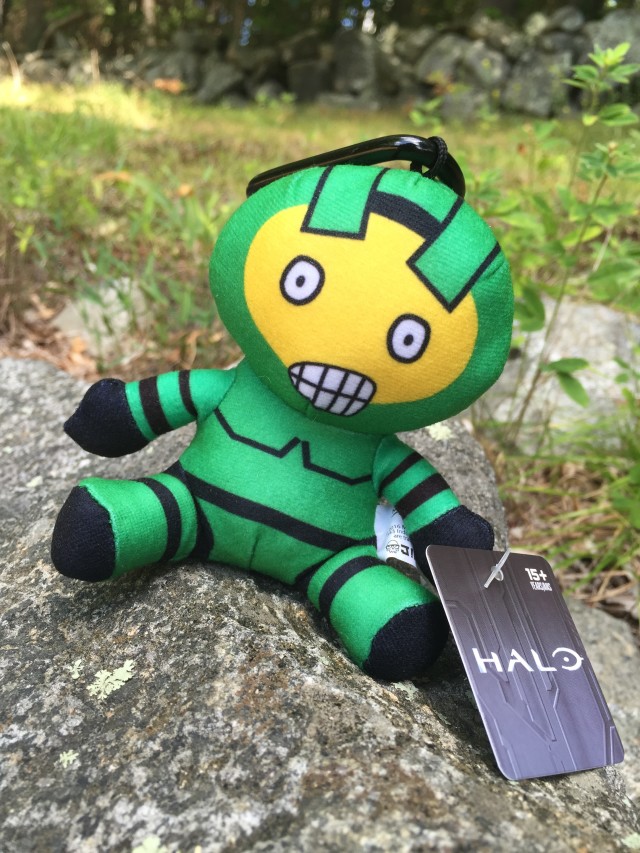 Overall: While the flimsiness of the box and the defect in my Red Spartan figure are both worrying to me, this is otherwise probably the best subscription box I've ever gotten from any service ever. The Mister Chief plush isn't my style, but the Spartan-IV Program pullover hooded shirt is incredible, and I love the Fireteam Apollo pin and UNSC Utility Satchel bag. Couple with the very fun Spartan figures and the UNSC Data File, and you have one of the most pure fun mystery boxes that's ever been released via any service. If you're a Halo fan, you owe it to yourself to sign up for the next Halo Loot Crate. Highly recommended.
GRADE: A