Ever since the first sightings of the Mattel Halo Collector Series 1 6″ figures occurred last week, I've been stalking all the usual sites online like a madman, waiting for my chance to snag the figures for retail price. And after what seems like eternity (but was actually only a week), finally they have arrived: all six figures Halo Series 1 Mattel figures are now available on Amazon with free shipping!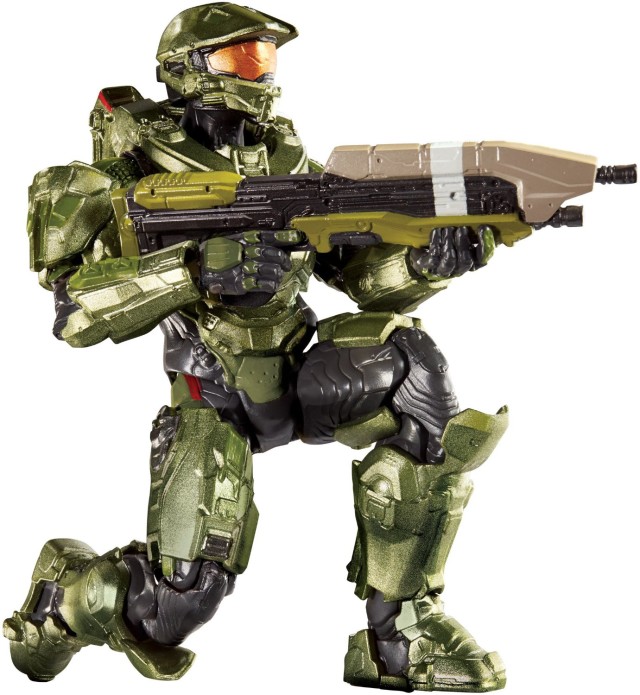 I've vacillated between being super-excited about the 6″ Halo Collector Series figures and totally dreading them ever since they were announced the day before New York Toy Fair 2016 began, but there was one thing I always knew for sure: there was no way I was gonna pay inflated scalper prices for any of the figures in the wave.
So when eBay sellers and Amazon Marketplace sellers popped up selling the figures for double MSRP last week, I had to fight hard to keep my collecting urges at bay.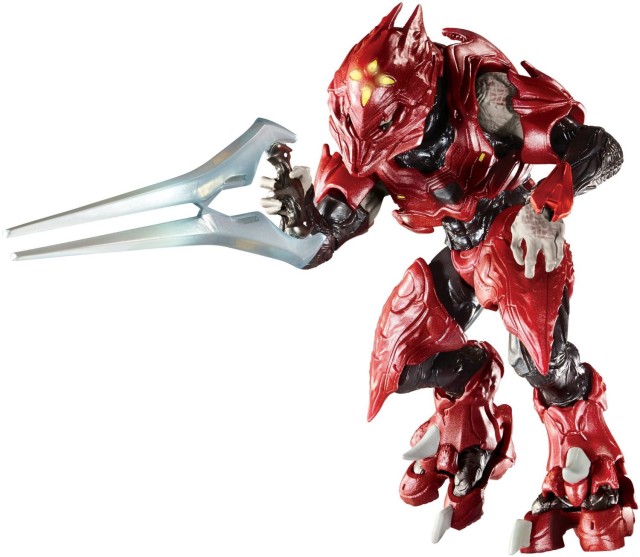 Luckily, I didn't have to restrain myself for very long, as one of the many checks I've been doing on Amazon each day for the last week finally bore fruit–all of Mattel Halo Wave 1 is in-stock now for MSRP!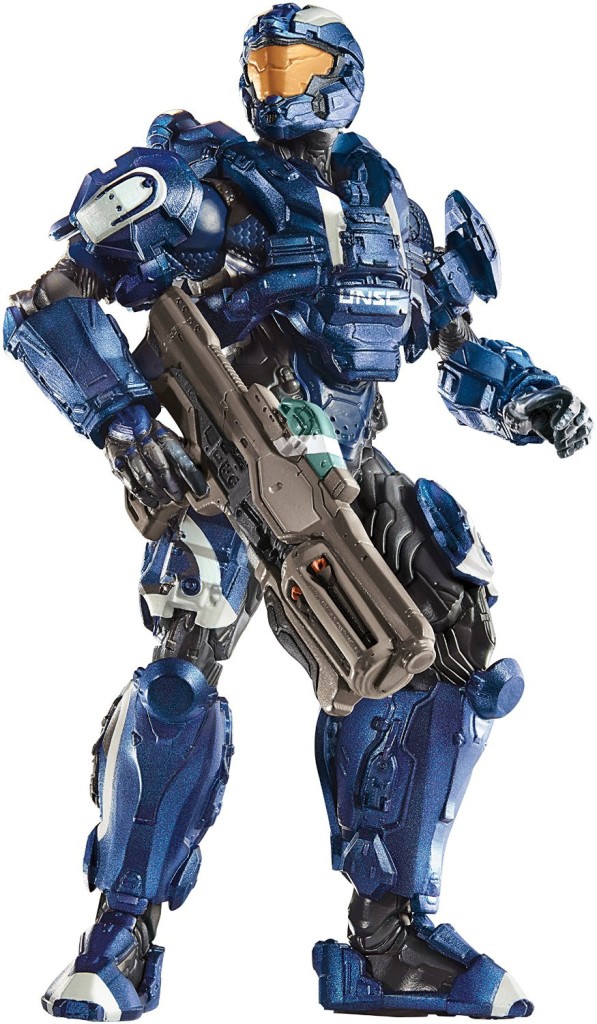 To review, the first wave consists of six figures:
Master Chief
Elite Zealot
Spartan Locke
Spartan Linda
Blue Spartan Air Assault
Red Spartan Helioskrill
In addition, each of the six figures includes a part that's necessary to build the series' seventh and final figure: an Alpha Crawler Build-A-Figure! With that in mind, there was just no way that I could bring myself to skip any of the figures in this wave (as if that was ever a real concern).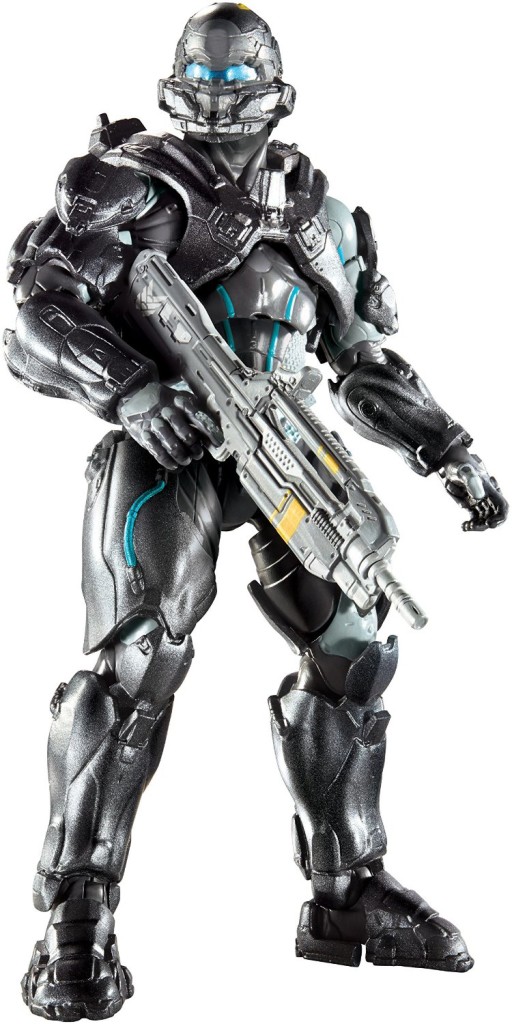 The only figure in this wave that really stands out to me as a potential pegwarmer is Jameson Locke, as for whatever reason, Locke's popularity simply has not taken off following Halo 5: Guardians in the manner that 343 expected (and hoped it would).
The most exciting figure in this wave is, of course, Spartan Linda-058, a unique character who's been around since the days of the Eric Nylund masterpiece, "Halo: The Fall of Reach".
Bizarrely enough, this is the very first action figure of Linda ever released by any company! Crazy!!
With her unique female body mold and awesome sniper rifle, Linda is definitely my favorite Mattel choice thus far (and an obvious olive branch from Mattel to McFarlane Toys Halo collectors).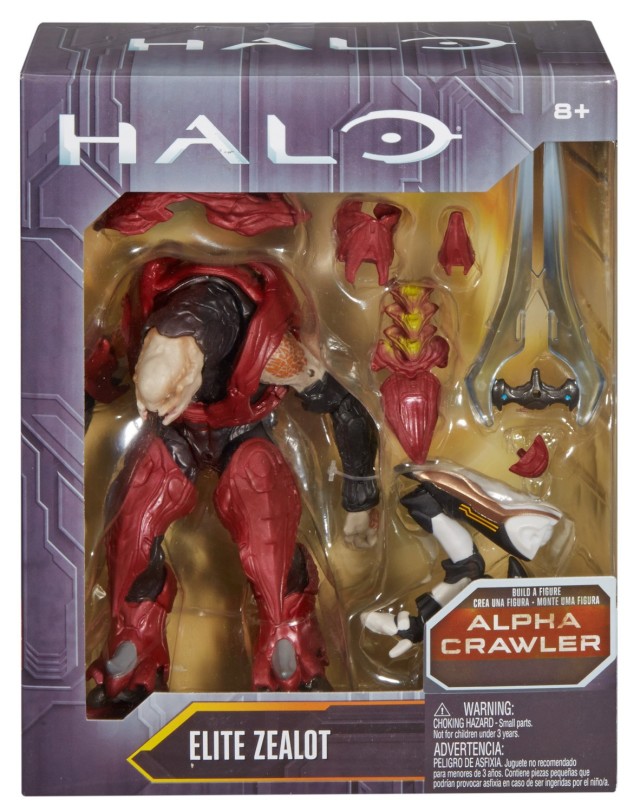 The Mattel Halo Series 1 6″ figures are now available with free shipping online. For whatever reason, none of the many other retailers that I frequent online have even created listings yet for this series, so I don't know if Mattel is late sending out solicitations for the toys or what. Regardless, I ordered the whole set with an expected delivery date of next Tuesday, so I plan on being able to start my reviews of the Mattel 6″ Halo action figures next week.
Sound off, Halo collectors! Who besides me is ecstatic about dropping 20 bucks a figure on some long-overdue new Halo toys, and if so, which are you buying? And for that matter, what character should I begin my reviews with next week?