Just when I thought I was done with my New York Comic Con 2015 Halo coverage, I realize that I've forgotten a few things. And the first and foremost among those things is the first thing I visited and photographed at NYCC 2015: the Dark Horse booth Halo ship replicas display! While I already ordered the first three Halo ships online, I've only received one and haven't opened it yet. But based on the Halo 5 Prower and Banshee shown at NYCC, we've got a lot to look forward to!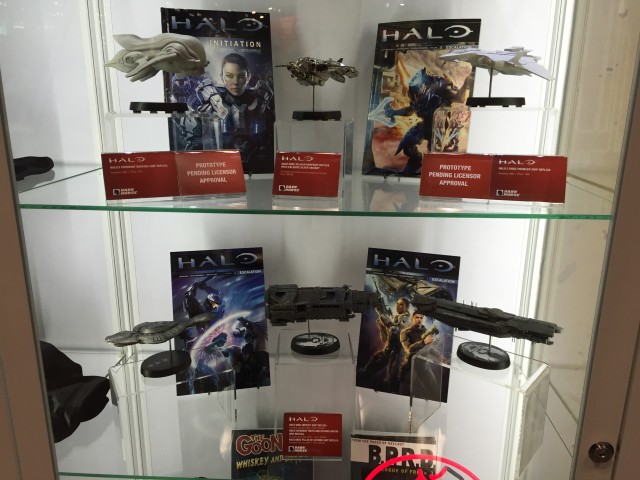 I arrived at the Javits Convention Center a mite later than I wanted to on the first day of New York Comic-Con 2015, and that meant that the Javits was already swarmed inside with congoers. Looking for any port in the storm to get my bearings, I made my first stop at the show the Dark Horse Comics booth!
To be totally honest, it was the Game of Thrones figures display that caught my eye and brought me to the booth initially–but what kept me there taking photos was when I discovered the multiple shelves of Halo ship replicas.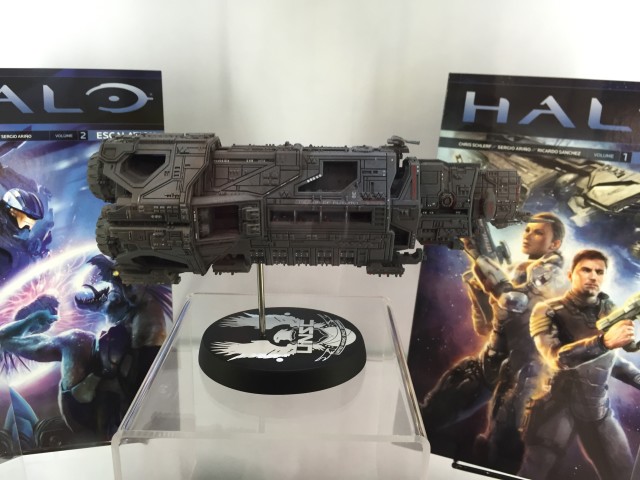 Dark Horse had six vehicles on display at the 2015 NYCC:
UNSC Pillar of Autumn
UNSC Infinity
Covenant Truth & Reconciliation
UNSC Pelican (Silver Variant Exclusive)
Halo 5 Banshee (Unpainted Prototype)
Halo 5 UNSC Prowler (Unpainted Prototype)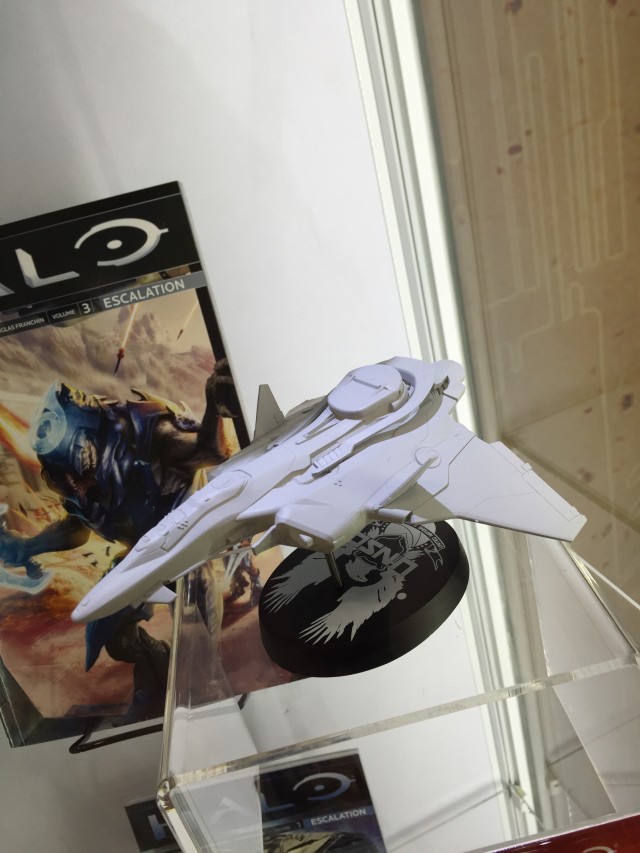 Of these six ships on display, the most compelling were obviously the two newest additions to the lineup: the Halo 5 Prowler and Covenant Banshee.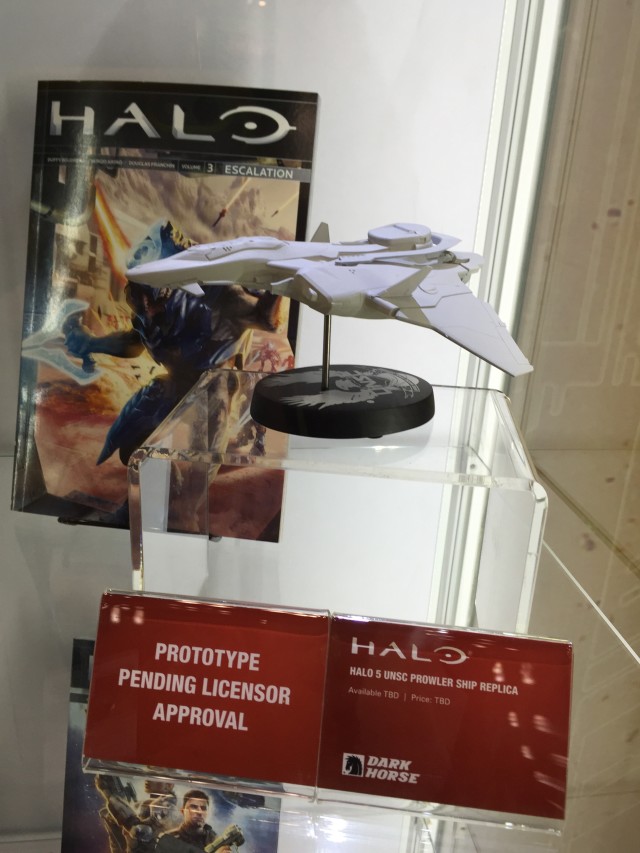 Considering how many books the UNSC Prowler ships have been featured in, I'm beyond pumped that we're finally getting the first toy ever of a Prowler. The Dark Horse Halo Prowler may look a bit like a single-person fighter jet, but the Prowler can hold a crew of ninety. This is a big ship, and I'm thrilled to see its first representation as a Halo collectible.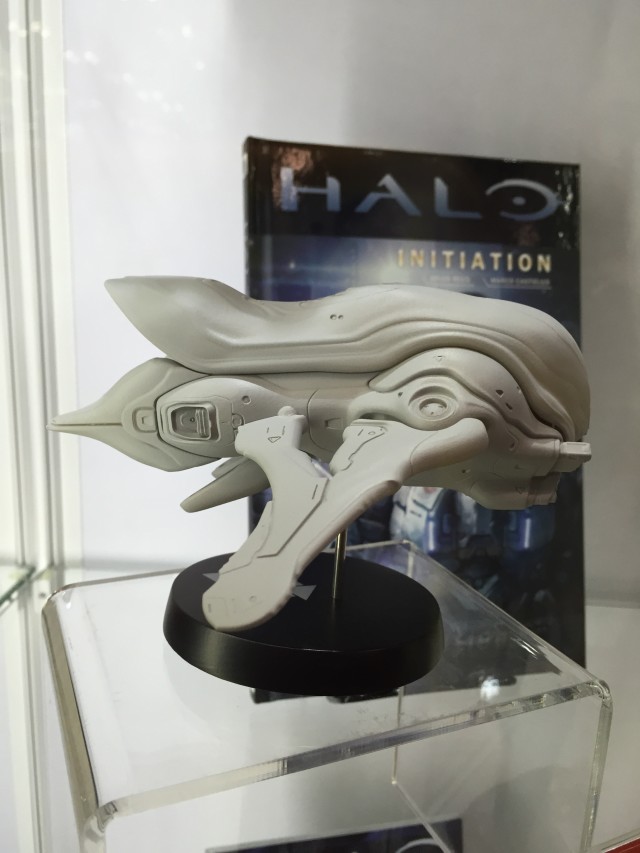 Meanwhile, the Halo 5 Covenant Banshee looks highly-detailed, but also way way too big when displayed near the other ships in this line. It's obviously going to have to be in a different scale from the other spacecraft we've seen, but I just don't like how it even looks like a behemoth next to a plain old Pelican. Hopefully we see a size adjustment on this mold before it goes up for order.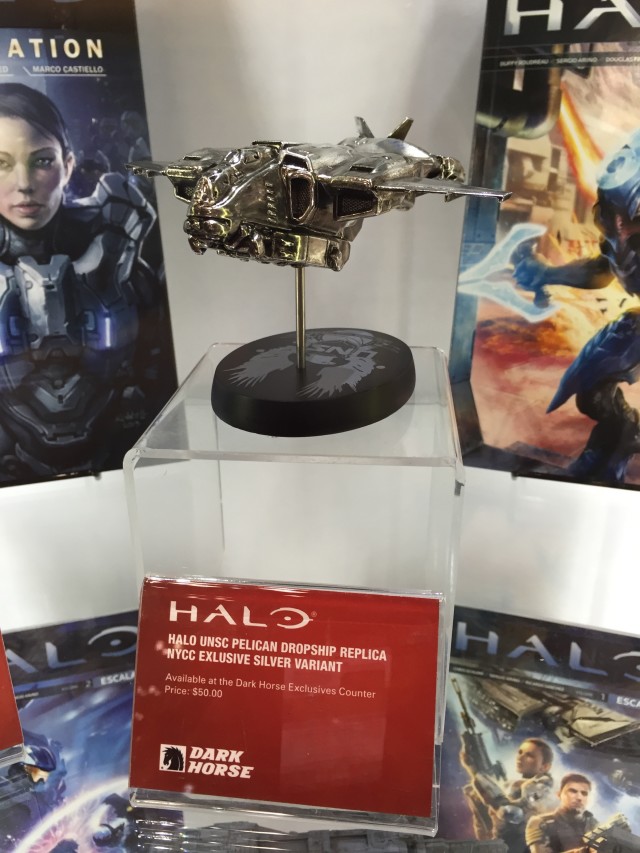 The Silver Pelican was a LE 400 NYCC 2015 Exclusive, but BigBadToyStore is currently taking pre-orders for the final few pieces that Dark Horse has leftover from the con. This will be a rare piece down the road, so I'd recommend getting this variant while it's cheap if you want it.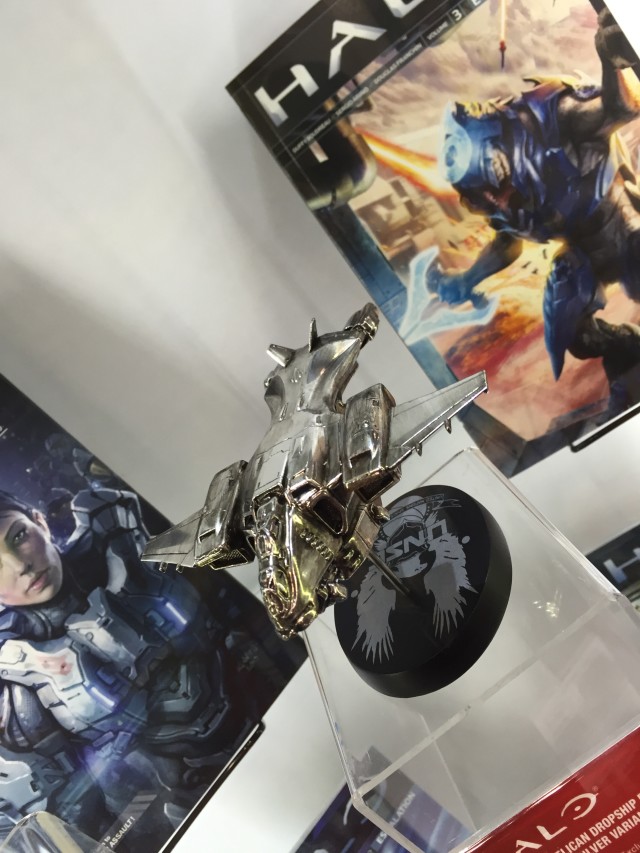 The standard version of the UNSC Pelican and the UNSC Infinity are already shipping to retailers, with the Truth & Reconciliation scheduled to arrive next month. I think the 9″ long Infinity came out particularly beautiful, and I'm curious to see how quickly it sells out.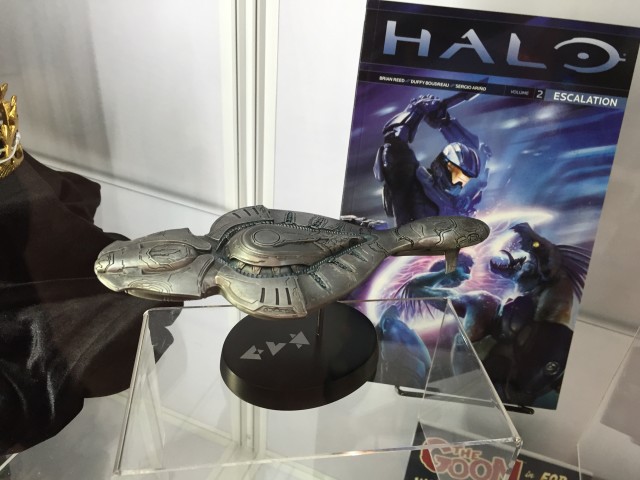 The first several entries in the Halo Ship Replicas line are now available for order, with the newest ships going up for pre-order on an ongoing basis throughout the coming year. Getting ships like the Pillar of Autumn and UNSC Prowler is a dream come true for me, so I'm in for this whole line.
What do you think of the new Dark Horse Halo replicas shown at New York Comic Con 2015–and the line as a whole? Are you in for any or all of these iconic vehicles, or does this line of intricately-crafted sci-fi vehicles fail to capture your imagination (and your dollars)?