I've been in attendance at almost every single New York Comic Con since the inception of the event, and just like every year, I'm making the trek to NYC for the show next week. But this year is a little different on the Halo front–because for the first time ever, NYCC will have a genuine exclusive Halo toy! It's not from MEGA Brands or even McFarlane Toys–the Dark Horse NYCC 2015 Exclusive Silver UNSC Pelican Dropship is flying in!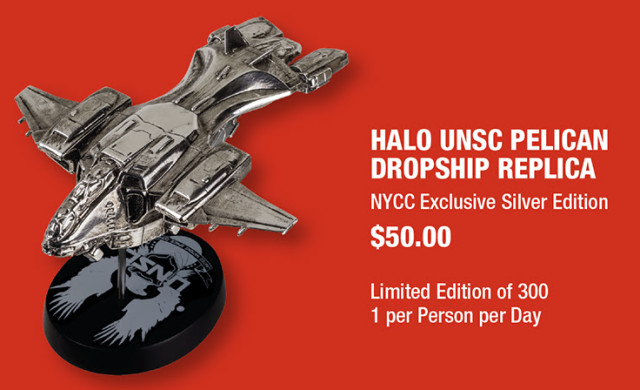 Well, this really
is
a surprise. While it regularly draws well over 120,000 attendees, New York Comic Con tends to get some pretty crummy exclusives. And on the Halo front, well–forget about it.
With the exception of some Halo Mega Bloks giveaway exclusives that get shared with other conventions, I can't recall a single NYCC exclusive toy–ever.
But that streak is coming to an end this year. And it won't be coming from one of the big players in the Halo collectibles world such as Kotobukiya, NECA, MEGA Brands, or McFarlane Toys–it's coming from Dark Horse.
See, not only does Dark Horse Comics publish the long-running Halo Escalation comic book series (nearly two years is a long time in the comic book world these days), but they also started releasing minis store Halo Ship replicas this year.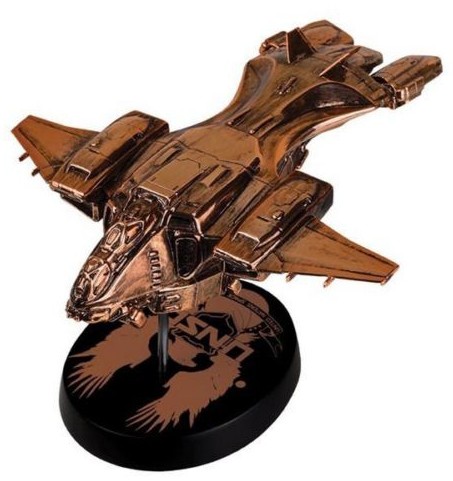 I reported on the Dark Horse Halo Ship Replicas that debuted at the New York Toy Fair 2015 in February, and a San Diego Comic Con 2015 exclusive Halo Bronze Pelican Dropship was available during the summer. Limited to just 400 pieces produced, I've seen the Bronze UNSC Pelican Dropship selling for $80-$100+ online!
But perhaps wanting to one-up themselves, an even more limited ship replica will be in New York next week: the LE 300 Silver UNSC Pelican Dropship! With just 300 pieces produced for the entire world, I have no doubt that this is going to end up being a grail in the near future when the Halo ship replicas line catches on.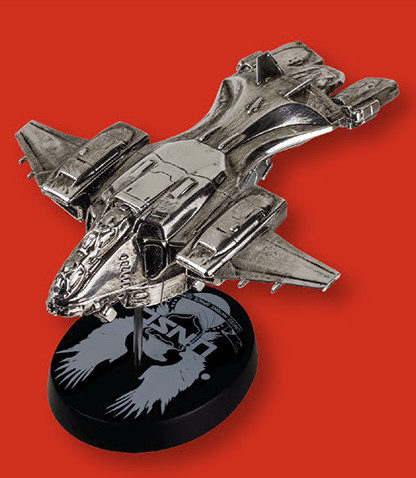 I'll be taking in-person photos of the Silver Halo Pelican at the Dark Horse booth and any other Halo products at NYCC 2015 next week, so be sure to follow Halo Toy News on Facebook so you don't miss any of the news or photos I send out during the show!
Anyone besides me psyched about this exclusive Silver UNSC Pelican Dropship Halo ship replica? Will you be hunting for this ultra-limited piece during or after this year's NYCC?