It's been a long, long time since Halo Mega Bloks had to take a backseat in coverage to any other Halo toy line, but with the advent of the Mattel Halo Collectors Series, that time has come. But don't worry, Mega Bloks fans! There's plenty of exciting new sets left to talk about this year–including a Toys R Us store exclusive set that wasn't even announced at Toy Fair 2016: the Halo Mega Bloks UNSC Cobra Clash set!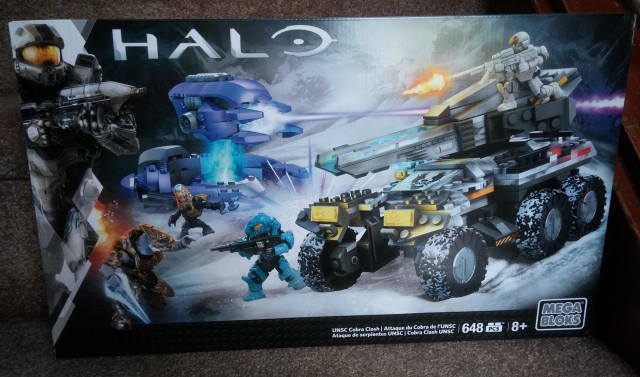 A few years ago, I was ecstatic when one of my favorite vehicles from the Halo Wars video game–the UNSC Cobra–made its toy debut in Mega Bloks form! Unfortunately, sales on the UNSC Cobra set weren't the best, and the set ended up being blown out at heavily-discounted prices by many retailers.
My hopes for seeing an arctic-themed Mega Bloks Cobra sank–but it looks like MEGA Brands is giving the vehicle another chance as a Toys R Us exclusive this summer!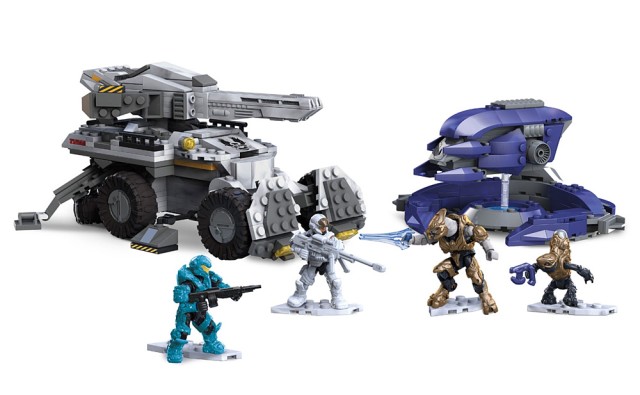 The UNSC Cobra Clash Halo Mega Bloks set contains 648 pieces, so it's a pretty beefy set despite not really looking like it. This set is priced at $64.99 Canadian, but will hopefully be a bit cheaper when it launches in the United States. Any higher and I'd be worried about this set seriously warming shelves.
There are two main components to this set: an all-new Covenant Turret and the Arctic Cobra itself (obviously). The Covenant Turret build in this set is a healthy size and looks quite nice, even though it doesn't have any features besides being able to swivel all the way around.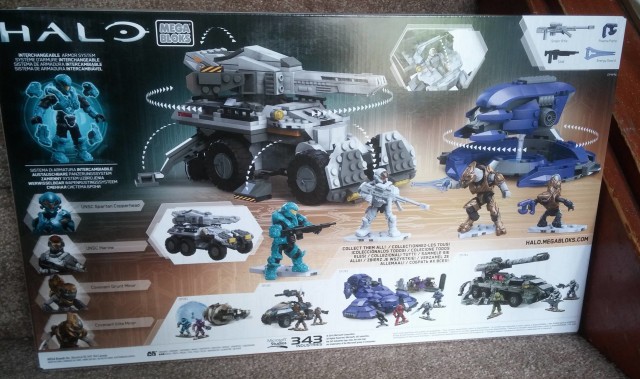 While I know not anyone is as infatuated with it as I am, the Cobra is one of my absolutely favorite Halo vehicles and I'm an utter mark for arctic-themed and colored sets, so this is basically the perfect set for me.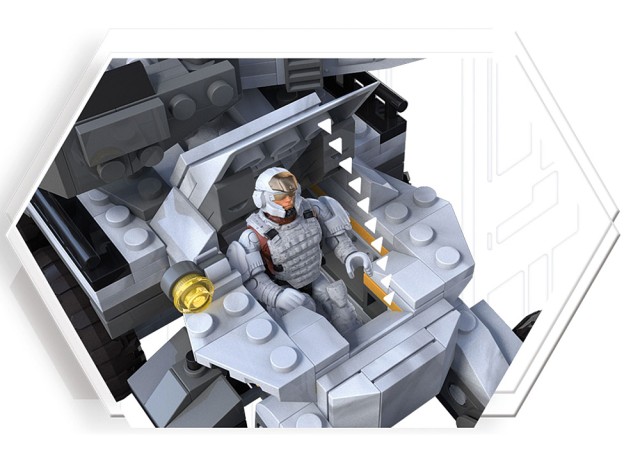 The Cobra built itself doesn't really look like it has any major changes that are obvious to me (other than the electronics from the original release seemingly being removed this time out), but I thought that first iteration of the vehicle was pretty excellent, so perhaps just recoloring that masterpiece would be for the best. The white Arctic Marine looks great in the cockpit!
And speaking of the Arctic Marine…

The set also includes four figures, which are a bit of a mixed bag. We're getting a Cyan Spartan Copperhead figure as part of the set, which is probably the high point of the figure assortment and great for those who won't be able to snag one of the bagged Copperhead Spartan figures at conventions this year.
In addition, the set will include an Arctic UNSC Marine, a copper Covenant Grunt Minor and a copper Elite Minor. I dig the Energy Sword for the Elite and I can always use another Sniper Rifle, but otherwise I'm not overly excited about the micro figures here.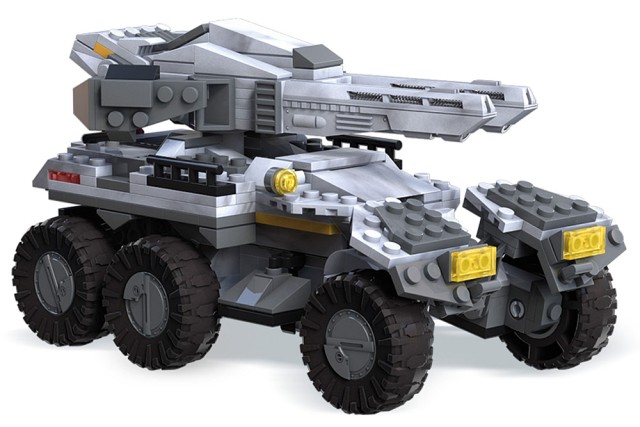 And for those who can't get enough of MEGA Brands' flavor text, here's their official description for the Halo Mega Bloks UNSC Cobra Clash…
"Battle erupts on the arctic expanse when tank meets turret in the UNSC Cobra Clash by Halo Mega Bloks! A Marine and a Spartan in Copperhead armor charge ahead with their Cobra, narrowing their sights on enemy forces at the controls of a Covenant Turret. Build the turret and the Cobra, then set your tank to mobile mode as you advance on the enemy Elite Minor and Grunt Minor. With the target in sight, fold up the Cobra's rear wheels and clamp down its legs to go into lockdown, combining the twin Light Rail Guns to deliver a crushing blow to the enemy's artillery. Featuring detachable armor and authentic weapons and accessories, the highly detailed, super-poseable UNSC and Covenant micro action figures come ready for a heated firefight on the frozen wastes!"
Buildable UNSC Cobra tank with arctic camo finish, rubber wheels, and rotating turret
Put the Cobra in lockdown when you flip down the legs and combine the twin Light Rail Guns into one roof-mounted weapon
Buildable, swiveling Covenant Turret
Four highly detailed, super-poseable micro action figures include one Marine, one Spartan Copperhead, one Elite Minor, and one Grunt Minor
Figures comes with removable armor and authentic weapons and accessories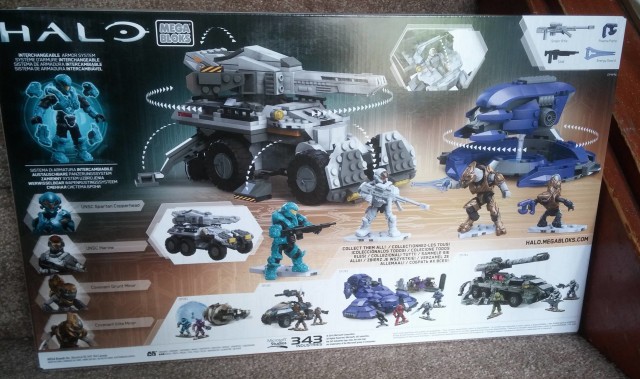 Now that we've seen both official photos and in-hand packaged photos of it, what are your thoughts on the Mega Bloks Halo Cobra Clash set? Will you be scooping this exclusive set up from your Toys R Us this summer?
And big thanks to Nathan Powell for sending in the photos of the set box for us to share!