While many collectors were hoping that we'd see an improvement in transparency when the master license for Halo toys and collectibles went to Mattel earlier this year, thus far Mattel has been far more opaque about their plans for Halo figures than even McFarlane Toys was. But after hearing basically nothing since Toy Fair 2016 in February, we finally know when the Mattel Halo 6″ Collector line will be released–because the first item in the line already has been! The Mattel Halo Covenant Ghost with 6″ Elite Officer figure is not only up for order, it's actually in-stock and arriving in collectors' hands this week!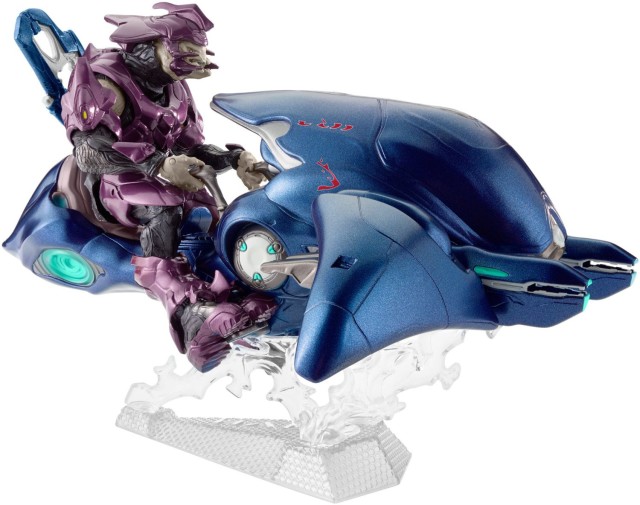 When online scalper paradise ToyWiz got in a shipment of the Halo Mattel Ghost with Elite Officer action figure late last week, I honest to God thought it was some sort of crazy, once-in-a-lifetime mistake. After all, if the first major item from their highly-expensive Halo license was about to be released,
surely
Mattel would be sending out press releases and information regarding the series to keep news site and collectors in the loop… right?
Well, apparently not, as the Mattel Halo Ghost and Elite Officer six-inch action figure set is now hitting in a big way, and has appeared in-stock and available for two-day shipping via the internet's largest retailer, Amazon! Crazy, right?!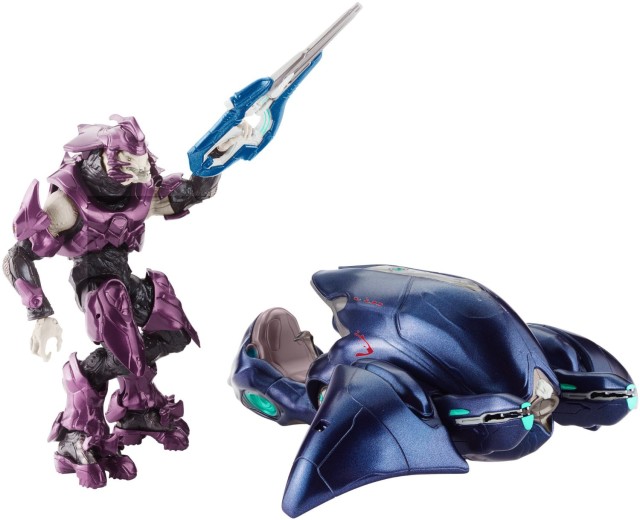 As Mattel has yet to send out one lick of information on this set, let me quote the official product description and features, care of Amazon…
"Halo 6″ Ghost Vehicle and Elite Officer
Experience Halo battle action with the Ghost vehicle and 6″ Elite Officer figure!

Recreate exciting missions with the Covenant's premier scouting vehicle in epic 105″ scale

Adjustable seat fits your favorite Spartan or Covenant figures

Includes fully articulated, removable 6″ Covenant Elite Officer with armor, Covenant Carbine weapon, and translucent display stand

Authentic game-inspired design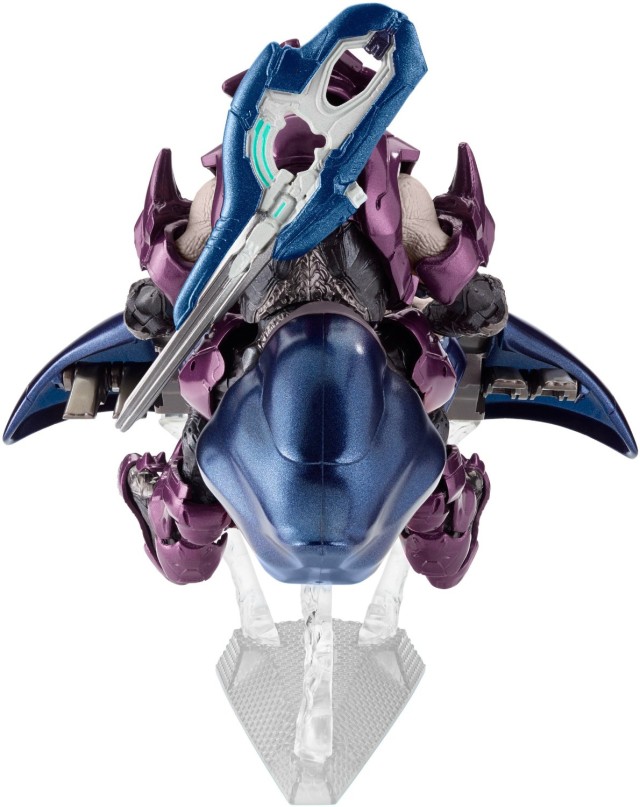 The Covenant's premiere scouting vehicles, the Ghost is now available for the Halo 6" Collector's Series action figure collection. A staple of Covenant ground forces, the Ghost uses its speed and maneuverability to take on patrolling and reconnaissance missions, or attack the UNSC in daring hit-and-run raids!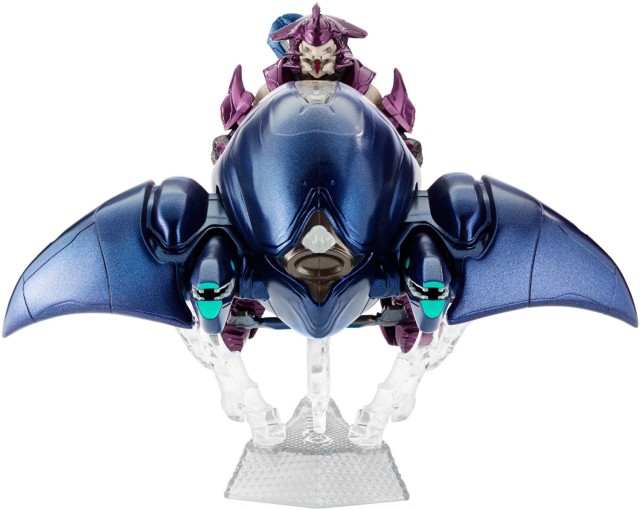 The vehicle of choice for the Elites, the Ghost features articulated weapons/thrusters and comes with a highly articulated 6" Covenant Elite Officer figure so you can recreate epic Halo ground missions. With authentic, game-inspired design and a collector-quality finish, the Ghost vehicle is sure to thrill both casual and avid fans alike!"
In addition to the Covenant Ghost Vehicle and the Officer Elite six-inch figure, the boxed set will also include a super-cool clear flight stand for the Ghost to "levitate" on and a Covenant Carbine (with paint deco) for the Elite figure hold. And yes, I said "hold"–unlike the last few years of Sangheili from McFarlane Toys, the Mattel Elites can actually hold their guns. It's a whole new world, I tell you!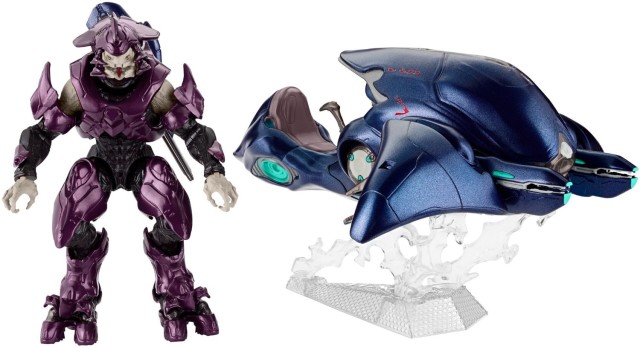 The Mattel Halo Ghost and 6″ Elite Officer figure set is now available for order online, and is in-stock for immediate shipping. Most of the Halo Mega Bloks Summer 2016 sets that came into stock last month sold out and have yet to be replenished, so if you don't want to risk waiting months for a restock on this 6″ vehicle set, I'd highly recommend snagging one in the very near-future. I foresee a fast sell-out on this shipment.
What do you think of the very first product released in the Mattel Halo 6″ Collector Line, Halo collectors? Are you planning to pick up this Covenant Ghost to see for yourself what level of quality we can look forward to from Mattel, or are you giving this new Collector's Line the shaft for now?