Every time I don't post for a few weeks I get a flurry of messages from people asking if I'm closing down Halo Toy News, so let me just touch base and assuage everyone's fears. No–HaloToyNews is not closing down, nor am I giving it up or turning the site over to someone else to run. There simply has not been any new Halo Toy News lately, so I've been giving the site a break rather than prattling on endlessly about nothing. But that dearth of news will be coming to an end next week, when Halo Toy News will be at the New York Toy Fair 2014…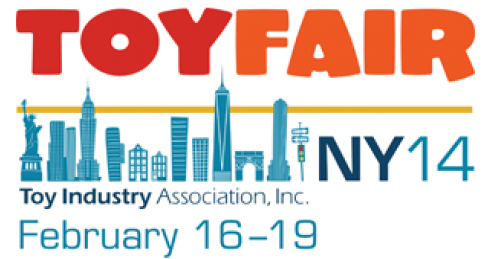 Barring any unforeseen catastrophe (such as last year's blizzard that took place the week of New York Toy Fair 2013), I'll be attending the 2014 New York Toy Fair from Sunday, February 16th to Monday, February 17th next week. Here's the Halo-related companies that I'm planning on visiting during the event…
Halo Mega Bloks: My appointment with MEGA Brands is on Monday morning, so expect a million photos and tons of news regarding the Halo Mega Bloks 2014 Summer/Fall waves by Monday/Tuesday of next week. If I had to make any guesses at what we'll see at the event, I would say a Halo Mega Bloks Broad Sword set and some more Halo Mega Bloks New Mombasa Police Force sets are a sure thing.
McFarlane Toys: I have sent a few messages to McFarlane Toys attempting to make an appointment to see their goods at the International Toy Fair 2014 next week, but I haven't received any reply of any kind to any of my requests. Either McFarlane Toys is really bad at answering their press requests, or they're not going to be showing off any new Halo action figures at the 2014 New York Toy Fair. We'll find out in just a few days.
Funko: I'm honestly not expecting Funko to have any new Halo POP! Vinyls to show off at the 2014 Toy Fair, but I have an appointment at their booth and will report back on anything I hear regarding the future of the Funko Halo line of POP! Vinyls and Bobble-Heads.
NECA: It's expected that NECA will premiere their 18″ Master Chief 1/4 scale figure at the New York Toy Fair. Pre-orders have been open for a while now, so it'd be a huge surprise if the quarter-scale Master Chief figure wasn't at the event.
Kotobukiya: While Kotobukiya is expected to begin release new Halo statues this year, it's unknown if any will be on display at the New York Toy Fair. I'll check in with Kotobukiya and report back on what I find.
I intend to be posting to the Facebook page faster than I write articles covering NY Toy Fair 2014, so be sure to 'Like' Halo Toy News on Facebook if you want the most breaking news from Toy Fair. If anyone has any other requests for Halo-related companies that they'd like to see photos and news for from the event next week, leave a comment to let me know and I'll do my best to accommodate your wishes.
Check back starting Sunday, February 17th 2014 for all of Halo Toy News' coverage of the 2014 New York Toy Fair!