Last night I posted the first Halo Mega Bloks Series 8 codes list, but now I reckon it might be prudent to backtrack a bit and talk about the first set of Halo Mega Bloks 2014 mystery pack blind bags figures! Those hoping for another humongous assortment of 20 figures like we got for Series 7 are doomed to disappointment, but Mega Bloks Halo Series 8 still has some enticing figure included that have never been in the Halo Mystery Packs before…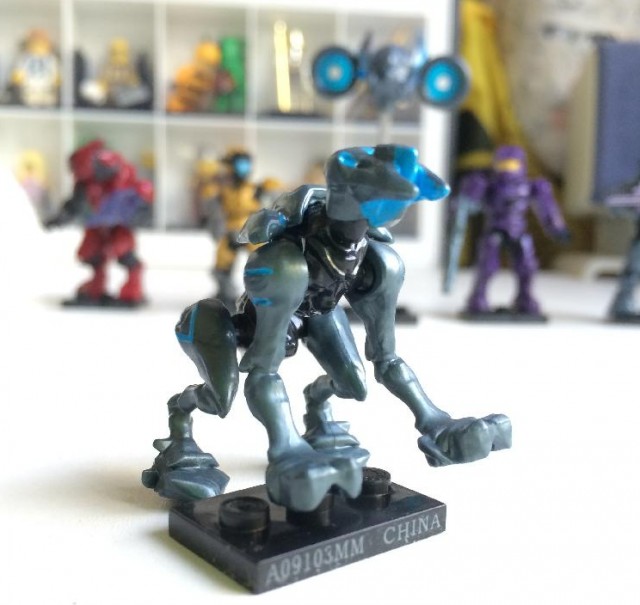 Let's cut right to the chase, here: There's good news and bad news about the Halo Mega Bloks 96978 Series 8 Mystery Pack Blind Bags assortment. First, the bad news: This series only contains eight regular figures–not sixteen regular figures, like Series 7 was comprised of. It's entirely possible that there are a couple of gummi-bear colored Active Camo figures as well, but I haven't seen anything confirming those just yet.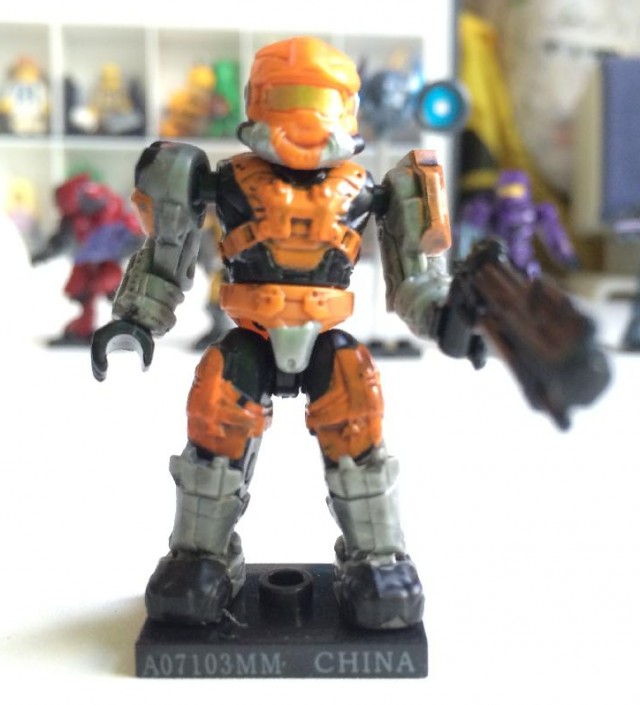 Personally, I downright loved that there were twenty different figures to hunt for in Halo Mega Bloks Series 7 during the summer/fall, and I am hugely disappointed that we won't get a repeat performance of that for Series 8. But I digress–the sun will rise again tomorrow, and perhaps the summer 2014 Halo Mega Bloks Series 9 set will see the return of the
huge
assortments of figures. We can dream, right?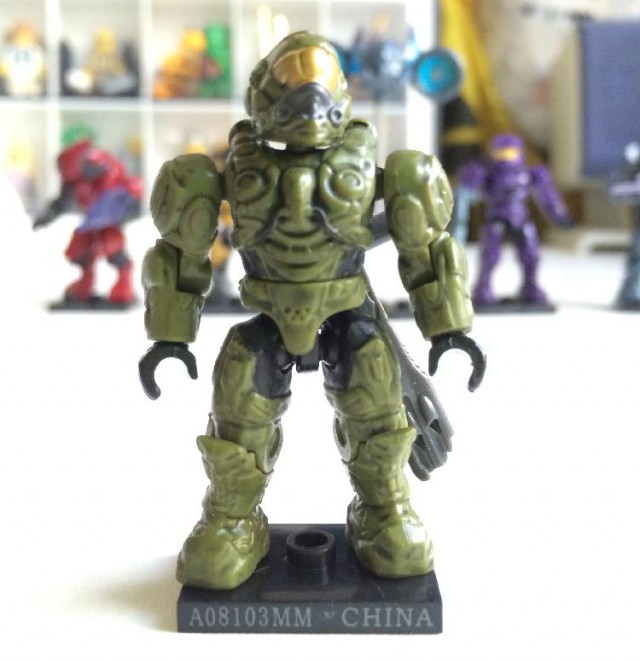 The good news is multi-fold, so let me break it down:
1. We're getting figures in the Mega Bloks Halo Series 8 Blind Bags that have never been done before for the blind bags. I'm talking about $2.99 each Promethean Crawlers, Promethean Watchers, Spartan Soldiers and Spartan Operators.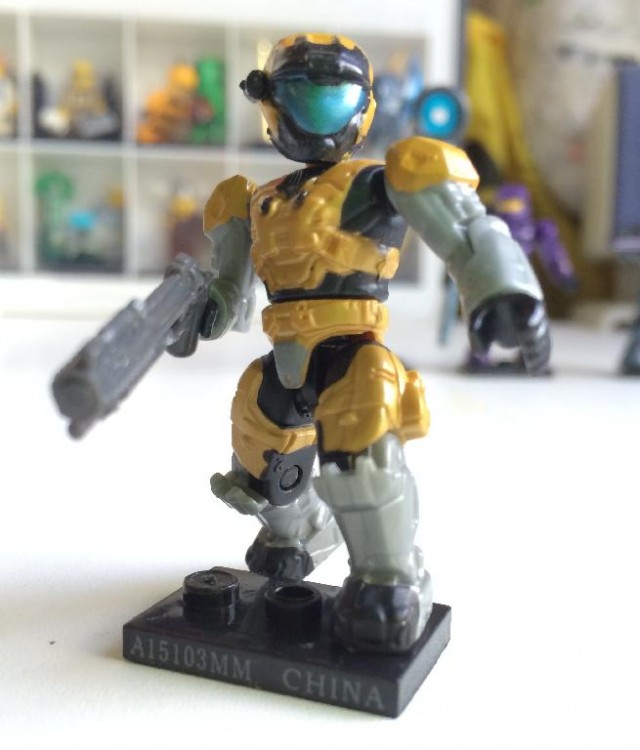 2. None of the figures are exact reissues of anything we've seen before. The Promethean Watcher and Crawler Series 8 figures each have blue energy highlights instead of orange (help me out, readers–did we ever see blue-energy Crawlers in Halo 4?), the Gold Spartan Air Assault figure is in a color we rarely see at all and with a rarer still blue visor, and even the Orange Spartan HAZOP is a slightly different orange than he was the first time around.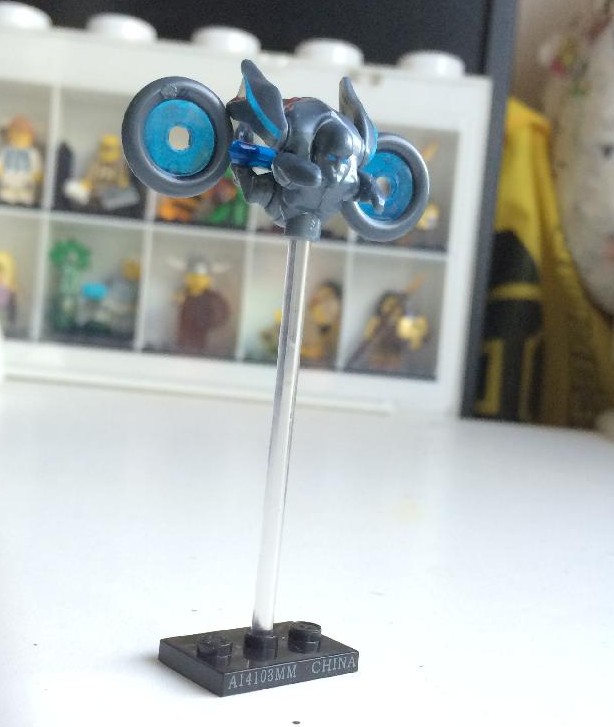 3. CHEAP FLIGHT STAND!! Oh, MEGA Brands–How I love thee for finally, finally giving us flight stands in the blind bags. If I wasn't planning to buy a bunch of the Halo Mega Bloks Series 8 Watchers anyway, I certainly would do so just to get the clear flight stand base packed with each. Bless you, MEGA Brands.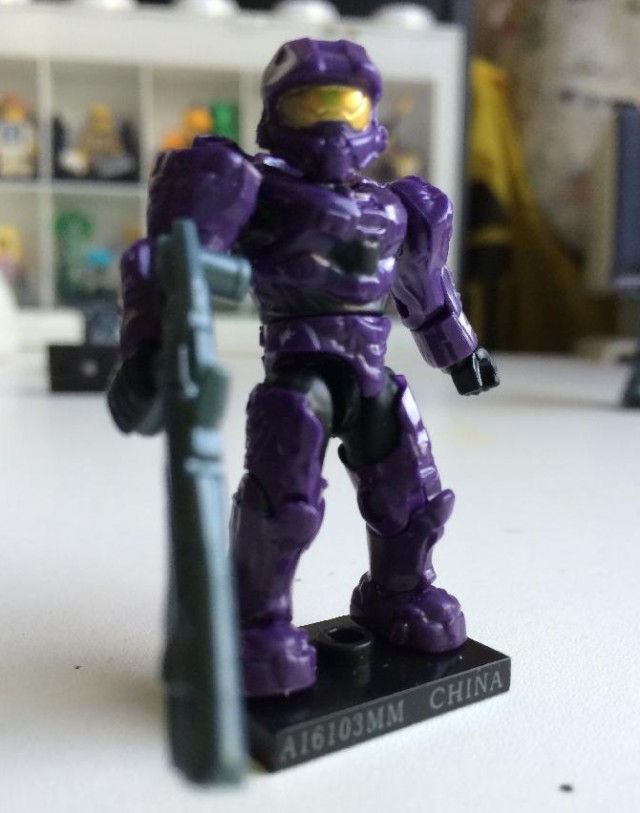 4. The Scattershot makes its Halo blind bags debut as part of Series 8! Just in case you didn't get enough Forerunner Scattershots packed in with the Forerunner Weapons Pack during the summer, you can get a couple more packed in with a few of the Series 8 Halo Mega Bloks figures. Not quite as thrilling as the Sentinel Beam's inclusion in Series 7, but worthwhile nonetheless.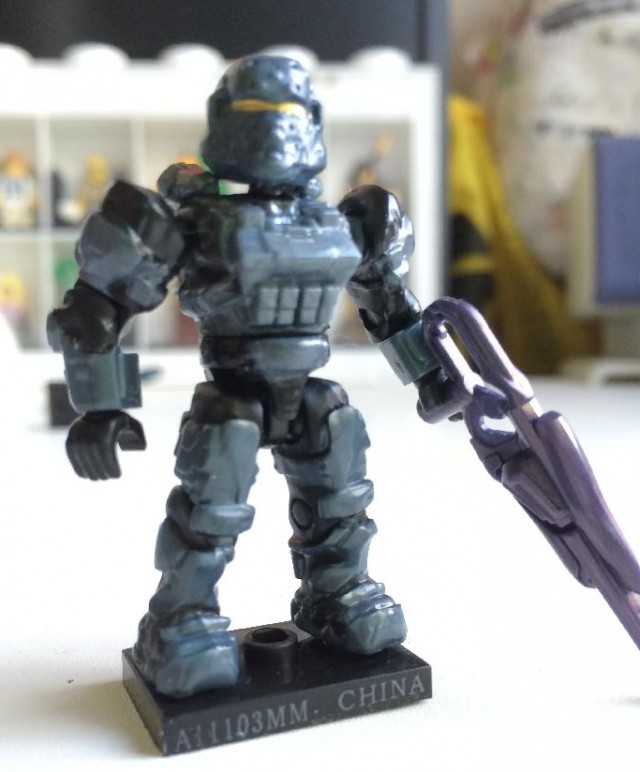 5. The Halo Mega Bloks Series 8 Ultra Rare figure continues the tradition of packing one of the most desirable color schemes as the hardest to find, as the Stealth/Spec Ops Spartan Soldier (grey) figure will be the rarest figure in the series. The "chase" figure ought to be something highly desirable, so I have no problem with this–let the hunt begin!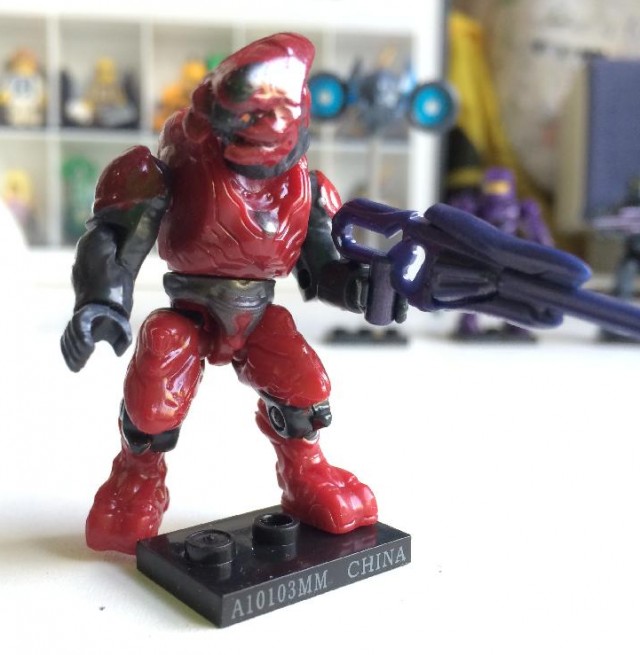 You can 'Like' Halo Toy News on Facebook to have news, updates and photos sent instantly to your Facebook Newsfeed. Major thanks to Aldie in Australia (from the Repacked Podcast), who was the first to find the Halo Mega Bloks figures in stores and report them to us!
How do you like Halo Mega Bloks Series 8 96978, Halo collectors? Are you ready to go out on a fresh quest to build your own set of the latest figures, or does this newest set of Halo blind bags leave you a little bit unimpressed?