For months speculation has run rampant as to the retail store that would obtain the fabled Steel/Green Spartan CIO figure exclusive as part of McFarlane Toys Halo 4 Series 2. Would it be the latest in a long history of Walmart or Gamestop Halo exclusives? Would Target or Toys R Us be returning Halo action figures to their rightful throne of prominence within their action figure aisles? Could Amazon be looking to stage a coup and claim the richest McFarlane Halo 4 Series 2 exclusive figure for themselves? Well, it turns out it's none of the above. Instead, the C.I.O. Spartan exclusive green and steel action figure will be going to the wretched hive of scum and villainy known as Walgreens…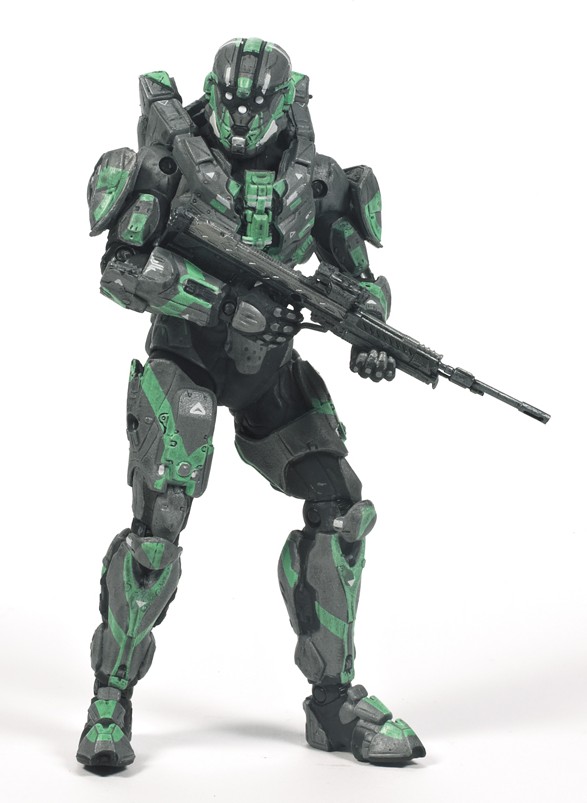 As you may have guessed from the intro to this article, I am not altogether thrilled about McFarlane Toys' selection of Walgreens as the exclusive retailer for the Halo 4 Spartan CIO (Steel) exclusive action figure. See, Walgreens isn't exactly a toy retailer–they're a pharmacy. The Walgreens toy aisle is basically a miniature aisle that's usually full of a pile of overpriced old movie toys and shelf-warmer action figures that nobody wants. To say that Walgreens toy departments are hit-or-miss would be a massive understatement.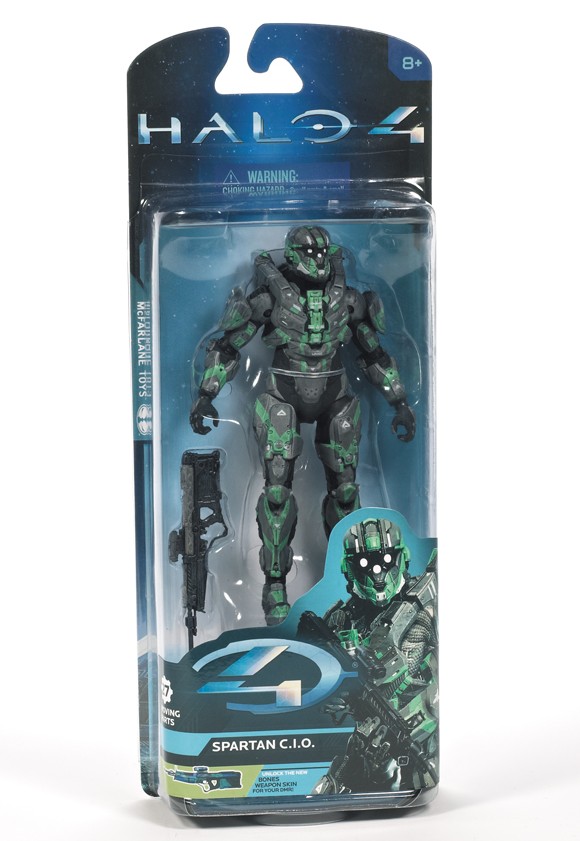 After Halo collectors' agony hunting down the Walgreens Exclusive White Spartan JFO action figure in 2012, I had hoped to never be forced to set foot into a Walgreens store again. Alas, McFarlane Toys has not heard my prayers, and is forcing me into perusing Walgreens stores yet again. After the debacle that was the Halo Reach Spartan JFO Walgreens exclusive, I truly never expected to see another Walgreens Halo figure exclusive. But, well, here we are. No, I am not pleased.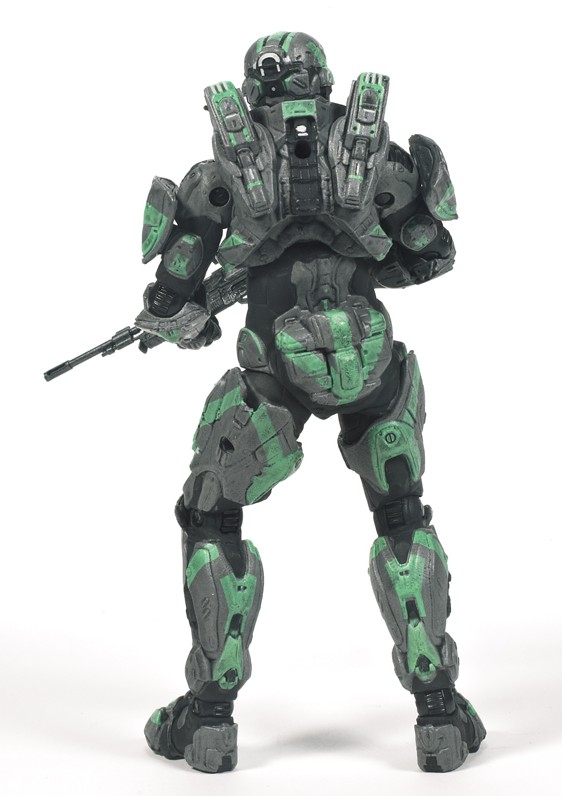 And of course, we can't forget that this isn't just a Halo action figure that will be exclusive to Walgreens–there's also the matter of Halo 4 DLC (downloadable content) to consider. The decision to make the green/steel Spartan C.I.O. figure a Walgreens exclusive means that the Halo 4 Bones DMR Skin DLC will also be exclusive to Walgreens. And while I don't play Halo 4 video game multiplayer, I have to admit that I kind of want that code regardless.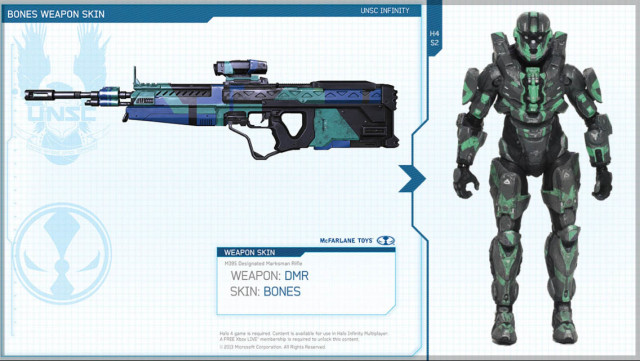 What do you think about the Walgreens Exclusive Halo 4 Series 2 Spartan CIO (Steel/Green) figure, Halo collectors? Is this Spartan worth the trouble he's likely to be to obtain, or are you going to give the exclusive CIO Spartan (and his awesome Halo 4 DLC Bones DMR Skin) a pass?