Did you ever find out that someone you love was hiding something earth-shatteringly huge from you? That's how I feel right now, as MEGA Brands has somehow managed to pull the wool over the Halo Mega Bloks collecting community's eyes, leaving us completely unaware of what is perhaps the most exciting Halo Mega Bloks set ever released. Currently posted up on ebay is our first glimpse of the 2013 Halo Mega Bloks Signature Series UNSC Mammoth 97174 set!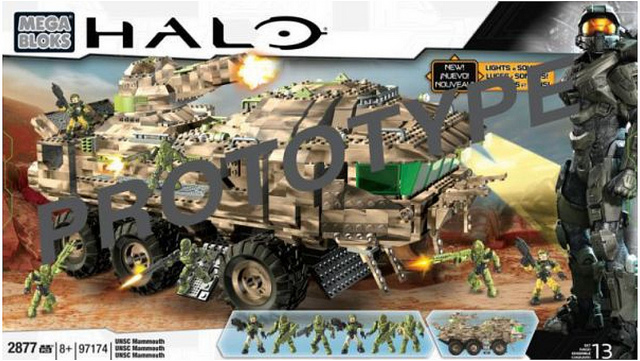 Since all we have to go on is a French auction and a tiny photo of the prototype box at this point, details about the Mega Bloks Halo Signature Series UNSC Mammoth set are a little sparse right now. What we do know is that this set looks like it will include over 2,800 pieces and six Halo Mega Bloks figures. Now, that could all change, but those are the best details currently available.
Obviously, this is a very early mock-up box for the prototype UNSC Mammoth. I would guess–I would just guess–that MEGA Brands did not intend for us to see this prototype box right now or to know anything at all about the Halo Mega Bloks 97174 UNSC Mammoth until closer to San Diego Comic-Con 2013. But, well… now we do.
The UNSC Mammoth M510 Siegework/Ultra-Heavy Mobile Anti-Aircraft Weapons Platform was the #1 Most Wanted Halo 4 Mega Bloks Set on my Top 10 List of Halo 4 Mega Bloks Sets I wanted in 2013, so I am elated to see the Mega Bloks Halo UNSC Mammoth set coming to fruition so soon.
At the moment the only way to place an order for the Halo Mega Bloks Mammoth set is through the French auction posted at that top of the article, but this humongous Mega Bloks Halo 2013 set is obviously going to be released in the United States at some point later this year. We can reasonably expect the set to cost $250-$300, given the enormous size of the set.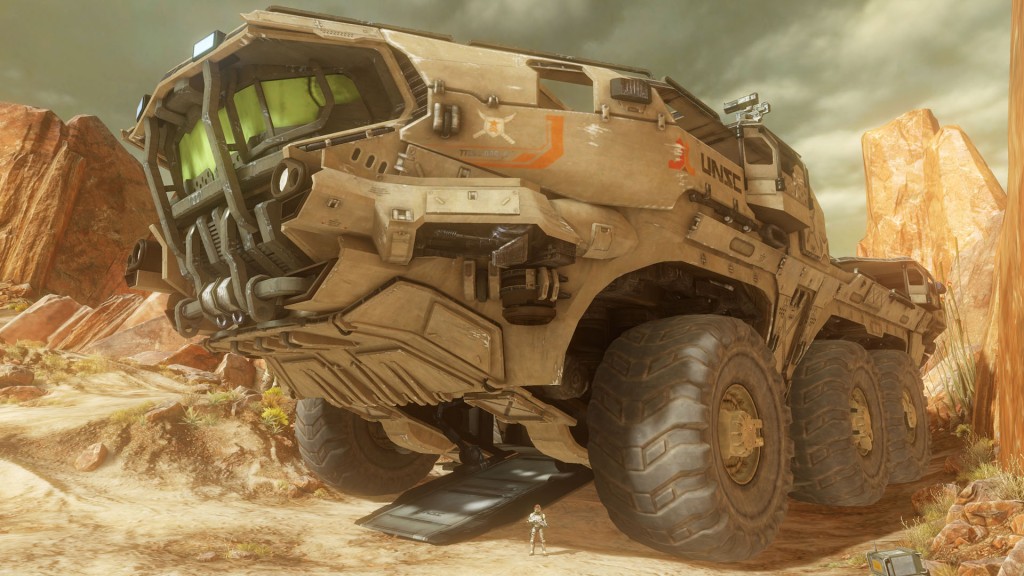 This UNSC Mammoth Mega Bloks set is a Toys R Us exclusive with UPC Number 0-65541-97174-5. I'll continue to post more news and information on the Halo Mega Bloks Signature Series UNSC Mammoth 97174 set as additional details become available.
And if you want Halo Mega Bloks news and updates to be sent directly to your Facebook Newsfeed, be sure to 'Like' Halo Toy News on Facebook
.