Someone must have been working overtime this weekend (and it wasn't me), because Sunday evening the first official photos and details about the long-awaited McFarlane Toys Halo 4 Knight deluxe action figure were finally posted over on the official McFarlane Toys website! And as it turns out, he's coming sooner than we thought…!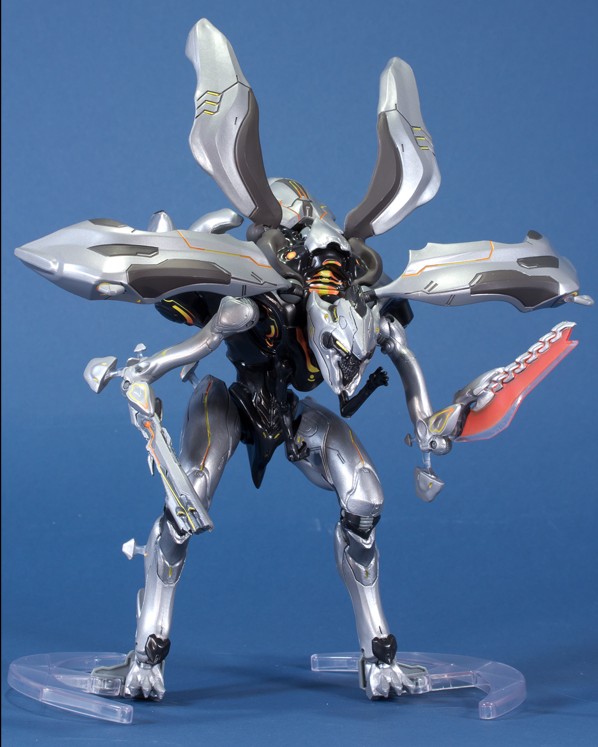 We've known since summer that McFarlane Toys had an oversized, deluxe boxed Halo 4 Knight action figure in the works, but months and seasons passed with no news or details on the figure. I was never especially concerned that the Knight was going to be cancelled (that'd be pretty crazy, seeing as how the Knights are the most formidable Promethean adversaries in the Halo 4 video game), but I was getting a little impatient for some updates on him. Tonight, McFarlane Toys finally gave the big reveal of all the details on this Knight figure, including prototype pictures and even packaged photos!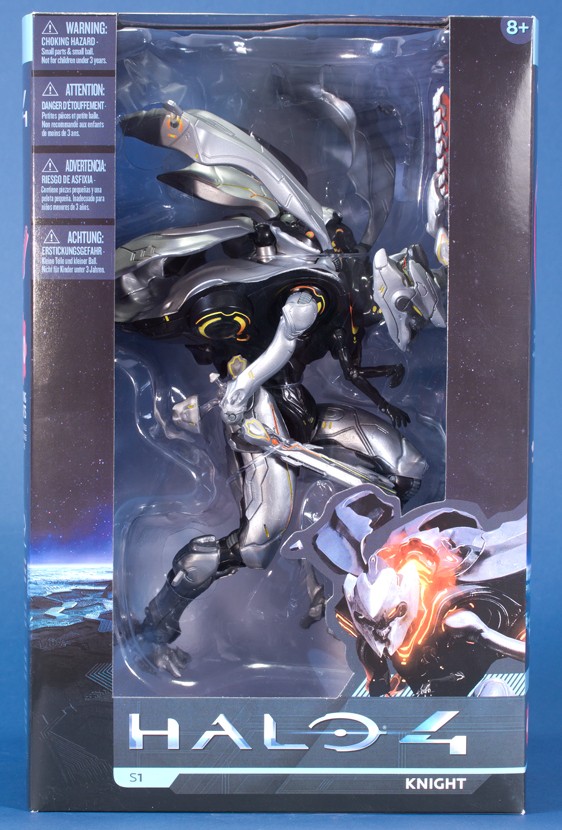 First up, the biggest surprise is that the supposed release date for the Forerunner Promethean Knight action figure is this month–December 2012. This was the original estimate online retailers gave for the figure in the summer, but then it was seemingly delayed until March 2013. Now it's apparently back to this December! Seeing as how we've never even seen a prototype of the figure until this weekend, that's pretty shocking, but all the more power to McFarlane Toys if they can pull this off and get the Knight out on-time!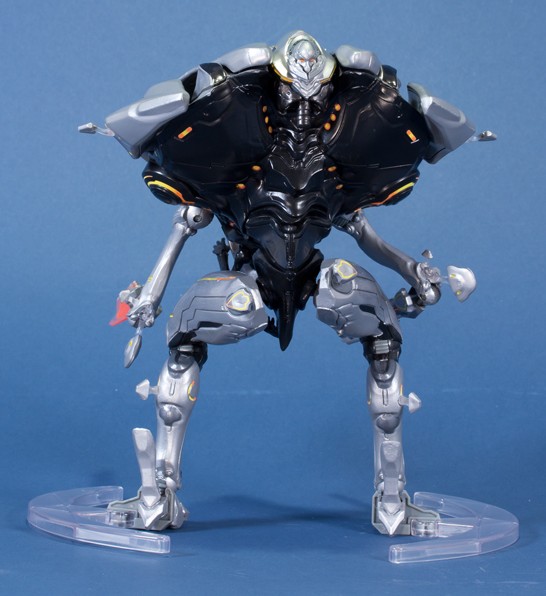 For a price point that's expected to be in the range of $25-$28, you'd hope the Forerunner Promethean Knight action figure would be pretty decked out with weapons, features, and accessories–thankfully, it is.
The deluxe Knight figure features a compartment to carry along a Promethean Watcher figure from Halo 4 Series 1 Extended, has a Forerunner Scattershot gun on his right arm, and an energy blade attached to his left arm. Best of all, he is a behemoth of an action figure, standing a monstrous 9″ tall! The deluxe Knight will be by far the biggest figure made in the Halo McFarlane Toys line since the Covenant Hunters way back in 2009.
The Halo 4 Knight figure by McFarlane Toys is scheduled to be released this month, and you can pre-order the Knight from Entertainment Earth right here. We'll post a full review of the deluxe boxed figure just as soon as he makes his much-anticipated arrival.