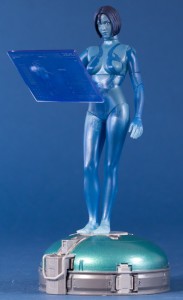 The long-awaited Halo 4 Series 1 Extended set of action figures by McFarlane Toys has finally been fully-revealed! We knew months ago from a leaked cardback photo that the lineup for Halo 4 Series 1 Extended was Cortana, a Watcher, a Crawler, and a blue Spartan Solider, but time passed with no news or photography released of the series. There was even some minor concern that the Extended assortment may have been scrapped or just integrated into the main McFarlane Toys Halo 4 line. But late this week, McFarlane Toys finally pulled back the curtain and debuted prototypes of all four figures in their glory! These four figures will be shipping in October, and it seems they're being labeled as being simply part of "Halo 4 Series 1", with the "Extended" suffix dropped completely.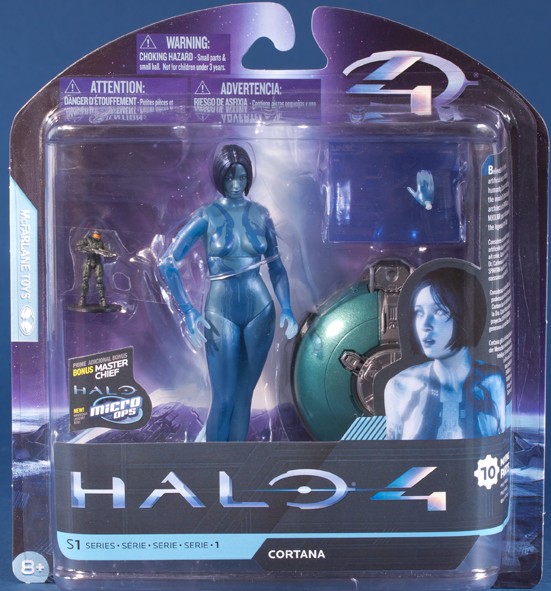 The headliner character in this assortment is, of course, the Master Chief's AI, Cortana. A lot of collectors were underwhelmed with the Cortana McFarlane Toys created way back in their Halo 3 Series 1 action figures line, as that figure was essentially just a really good-looking, transparent statue. This time out… well, Cortana is
very
different from the original version. She's fully-painted in solid colors, and has a face that's… less than attractive. And while Cortana's now packing 10 points of articulation, that's still pretty poor by most modern action figure standards.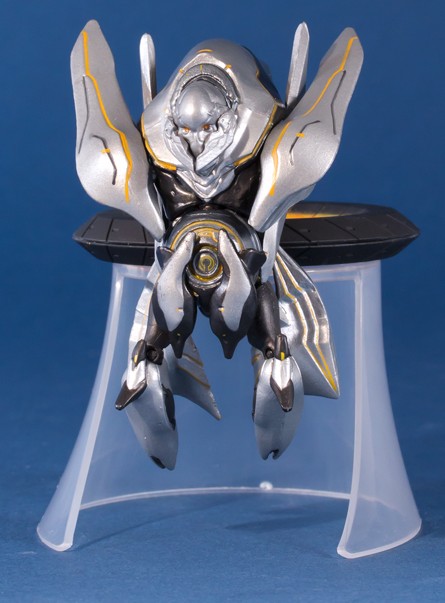 Cortana comes with some magnificent accessories, however, including a very cool floating screen, a base she can stand on, and even a Micro Ops Master Chief figure! I'm not certain why Cortana would come with a micro Master Chief, but it's certainly a worthwhile freebie to improve what's otherwise a very disappointing portrayal of Cortana.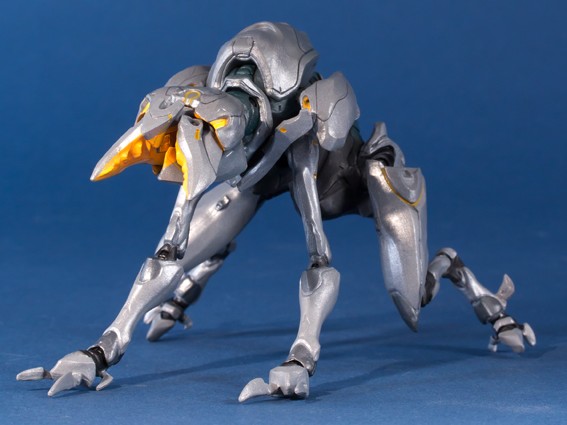 Next up is the Promethean Crawler, one of the brand new Forerunner A.I. enemies from the Halo 4 campaign! The Crawler figure looked undersized and unimpressive in the loose photos of it, but once I saw the packaging photography of the Promethean Crawler I was totally blown away. The Crawler is absolutely gigantic and has 26 points of articulation packed into it! I'm not sold on the scale of this figure being accurate yet, but I also haven't played Halo 4 yet, so the authenticity of the Promethean Crawler toy remains to be seen.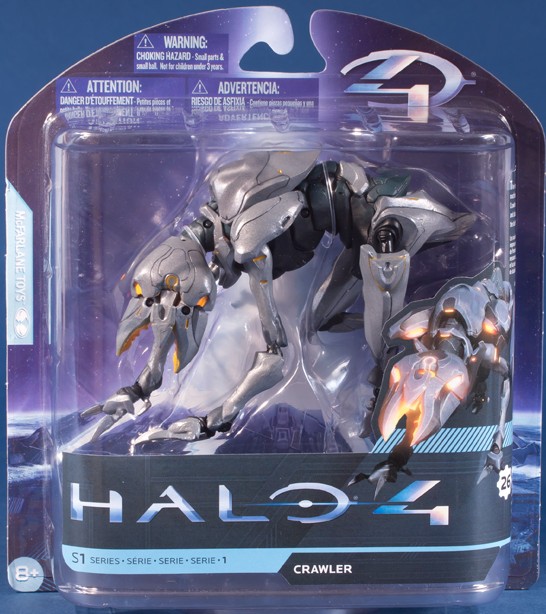 This Crawler figure looks like it's going to be outstanding, though, and likely a very popular figure for army-building purposes. I would definitely scoop up the Crawlers as soon as I saw them at retail, as I think they'll be the most difficult to obtain figures in the Halo 4 Series 1 cases.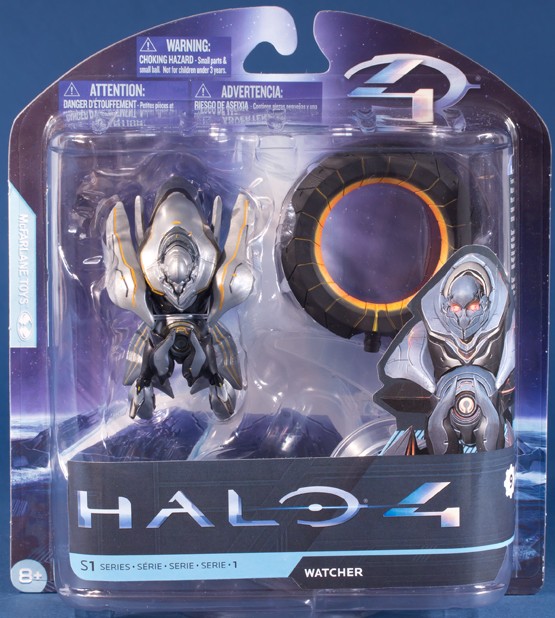 Another new Forerunner A.I. enemy receiving a figure in Halo 4 Series 1 is the Watcher. It comes with a flight stand that's a little bit strange-looking, and it only has one disc on its back instead of the commonly-seen two discs. Still, the Promethean Watcher figure has been designed to fit inside of the upcoming Halo 4 Knight deluxe figure, so if you're planning on purchasing the Knight, you'll definitely want to get a Halo 4 Watcher figure to complement it.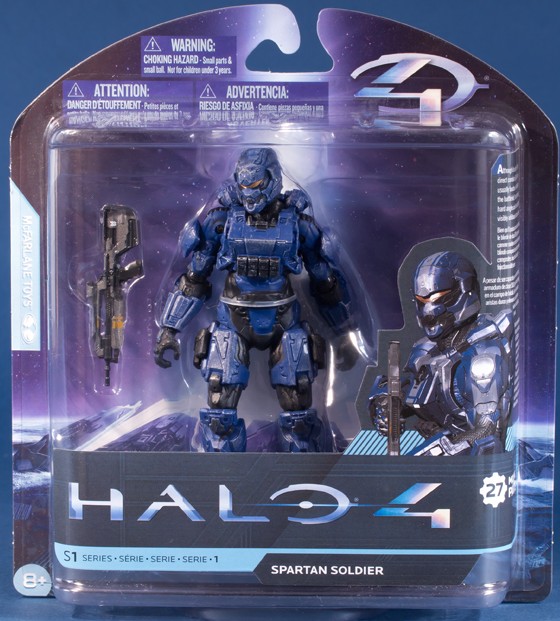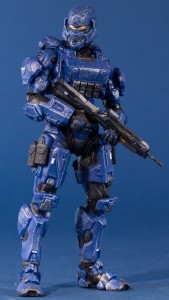 Finally, we've got a blue Spartan Soldier. He looks highly-detailed and a great addition to your Halo 4 Spartan armies, as this is a no-frills, straight-up Spartan Soldier. In fact, this is the first plain Halo 4 Spartan Solider action figure that McFarlane Toys is releasing. For people who didn't purchase the exclusive blue Spartan Warrior in the Target Halo 4 Collector's Pack, this is also the first non-exclusive blue Spartan released as part of the Halo 4 line. I would've liked to have seen some more wacky colors (like orange) debut in this series, but the blue Spartan Soldier is a great addition for collectors who couldn't get or didn't want the blue Spartan Warrior.
These four figures are scheduled to ship out next month, so be watching for McFarlane Toys' Halo 4 Cortana and her "friends" in just a few short weeks.