Despite the cancellation of the Halo Minimates line later this year, Series 4 is set to be released later this month. Today Art Asylum revealed the packaging for all four two-packs and the carded four-pack.
This series is set to include: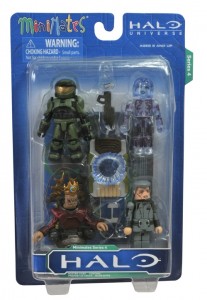 Halo Minimates Series 4 Two-Packs — Exclusive to Toys R Us
Shipmaster (Rtas 'Vadam) & Brute War Chieftain
Spartan Hayabusa (Red) & ODST (The Rookie)
Arbiter (Ripa 'Moramee) & Prophet of Mercy
Master Chief & Cortana
Halo Minimates Series 4 Box Set — Exclusive to Comic & Online Stores
Master Chief
Cortana
Prophet of Truth
Captain Keyes
You'll only find the two-packs at Toys R Us, but the four-pack is available via BigBadToyStore.
You can click here to see all of the packaged photos of Halo Minimates Series 4 on the Art Asylum Blog!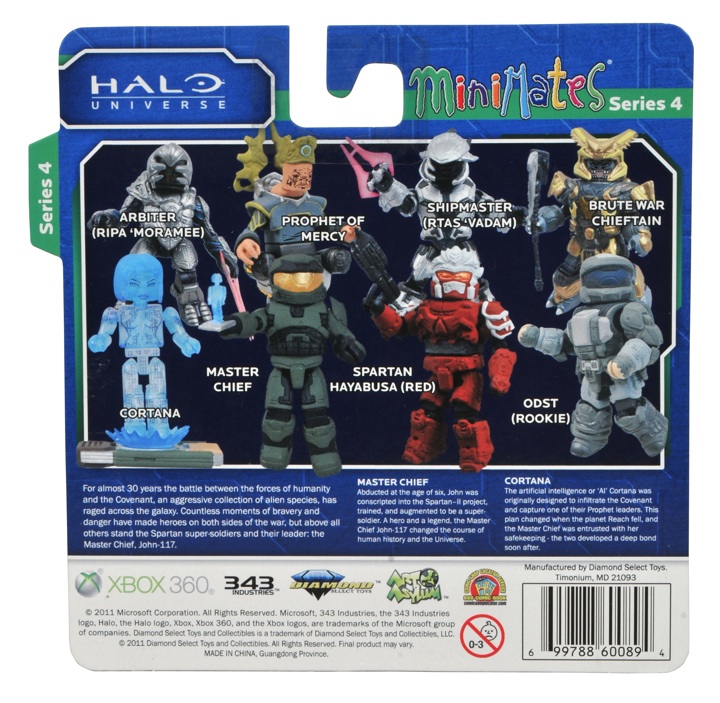 Related Posts: